This content has been archived. It may no longer be relevant
The Warner Bros. shakeup saga continues. (Stephen Amell's voice) Previously on Troubles in the DCEU: The Flash director is out, WB is displeased with Zack Snyder's vision for Justice League, another source confirms the latter, and Ben Affleck has been, thankfully, promoted to Justice League's executive producer. This time on Troubles in the DCEU: A new report states Ben Affleck, aka the Batman, is "incredibly unhappy" with the mixed reception of Batman v Superman.
According to Birth.Movies.Death's Devin Faraci, the actor feels humiliated.
"My sources have told me that Affleck was incredibly unhappy about the reception of BvS. He felt humiliated after spending so much of the press tour saying how much better this film would be than Daredevil. On top of that his agent was furious when Kevin Tsujihara jumped the gun and announced him as the director of The Batman – there were still negotiations happening.

This move seems to help placate Affleck while also edging Zack Snyder out of a controlling central position in the DC Movieverse."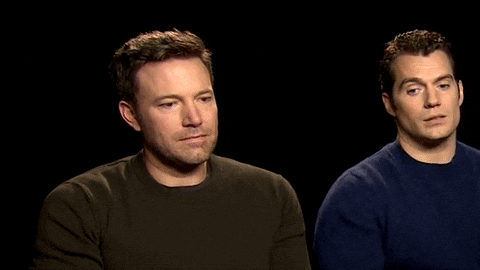 Let's unpack this. First, the dancing around of whether or not Affleck will direct the standalone Bat-film finally makes since. It, allegedly, wasn't supposed to be announced at CinemaCon. So why jump the gun, if that is indeed what happened? To offer audiences a bit of hope? Perhaps, but what about "edging Zack Snyder out of a controlling central position?" Maybe he's getting benched and Affleck is playing the role of sixth man, coming in before the game is lost.
Rumors are already abound that he and Geoff Johns are to receive complete creative control on Batman's solo. Could Ben Affleck's disappointment be a hint at why? Either way, the truth is that he himself has nothing to worry about. His Batman was the highlight of BvS and we'll be seeing even more of him in Suicide Squad. Hallelujah!
Sound off with your thoughts on this continuous debacle in the comments below. Not that he needs it, because he doesn't, but Ben will get a chance at redemption once Suicide Squad hits theaters on August 5.
Images: Warner Bros.