Iron Man may be gone from the MCU, but he could be finding new life in games with Motive Studios.
As per an official announcement from EA, the studio behind Star Wars Squadrons is going to be working on a AAA Iron Man title. The game promises to be a third-person, single-player action-adventure title, and will be drawing from several stories in Iron Man's comic lore.
The announcement reads:
"Developed in collaboration with Marvel Games, the game will feature an original narrative that taps into the rich history of Iron Man, channeling the complexity, charisma, and creative genius of Tony Stark, and enabling players to feel what it's like to truly play as Iron Man."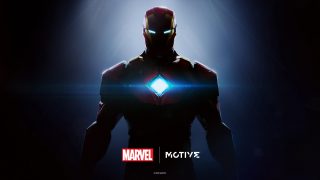 We didn't get any footage from the game yet, but knowing Motive's past titles and the hero's abilities, this game will probably have players flying around and shooting at enemies with a variety of weapons. I guess it's also worth noting that the game's director Olivier Proulx has worked on the recent Guardians of the Galaxy game, so we could get an idea of just how colourful the game could turn out.
Admittedly, Marvel's game division has been trying to keep up with quality when it comes to the movies, but they have faced some major stumbles, like the recent Avengers game from Crystal Dynamics. We don't know what would make a good Marvel game yet, but I'm sure Tony Stark would be a major draw for an audience.
No release date has been announced for Motive's Iron Man game.