This content has been archived. It may no longer be relevant
A lot of people weren't sure about Hellboy getting a reboot when it was first announced, but I'm sure a lot of them will change their mind when they get a look at David Harbour in character. Check out this new poster for the Hellboy reboot which has the Right Hand of Doom literally on fire.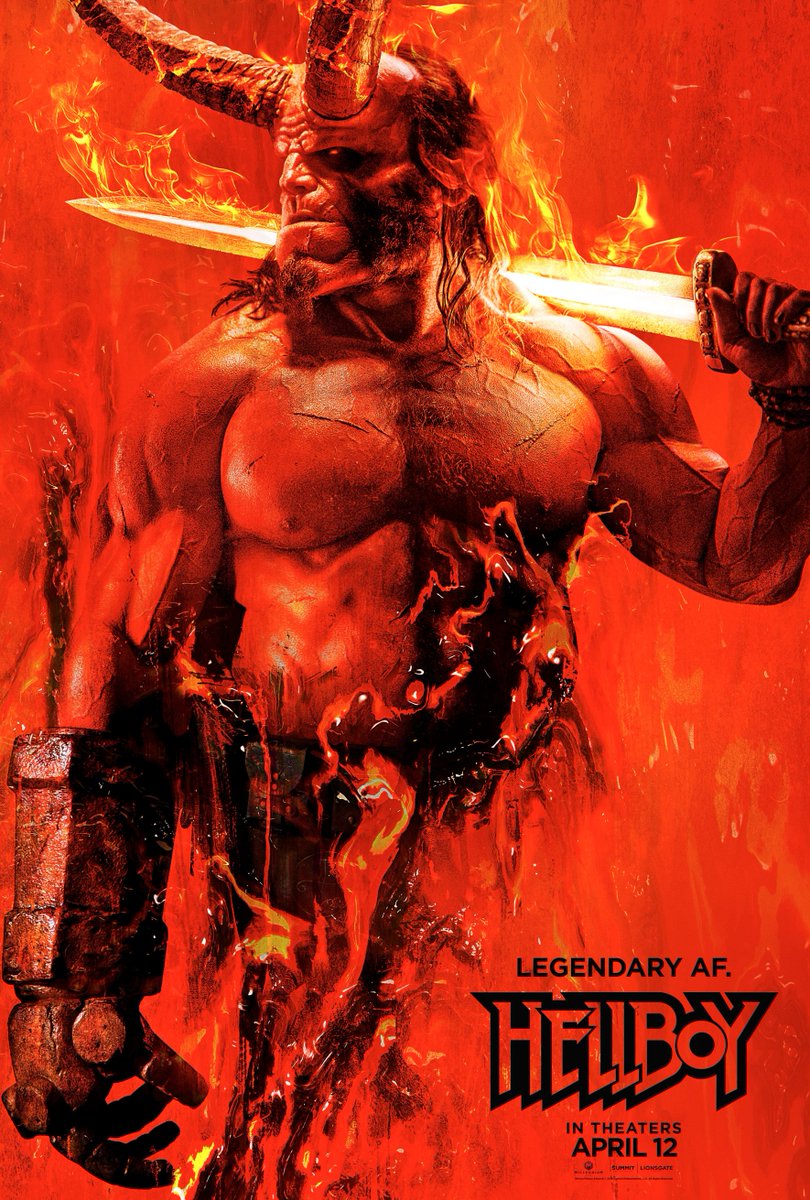 I'll admit, the "Legendary AF." tagline is terrible, but Harbour looks astonishing as the character. This take promises to be a lot darker than the Guillermo del Toro movies, so I'm expecting there to be a lot more genuine scares and violence in this film. Then again, I thought the charm of the first Hellboy movies was how kid-friendly he was despite being the "World Destroyer."
We don't have an official synopsis of the movie yet, but we know that the film was originally called Hellboy: Rise of the Blood Queen. It's said that the story will be drawing from comics The Wild Hunt and The Storm and the Fury.
Besides Harbour taking over for Ron Perlman's Hellboy, we have Ian McShane playing Prof. Broom and Daniel Dae Kim playing the role of Ben Daimio. Milla Jovovich will be taking over the role of the main antagonist, Nimue the Blood Queen.
Fingers crossed they get Doug Jones to reprise his role of Abe Sapien.
Catch the Hellboy reboot in theaters April 12, 2019.