While it's almost sure that The Falcon and The Winter Soldier will be delayed until, Marvel Studios is set to release Disney+'s WandaVision in the late 2020. Out of nowhere, Disney has dropped the first trailer, and it looks fantastically trippy.
Check it out:
Here's the official description:
Welcome to WandaVision. Coming soon to Disney+. Marvel Studios' captivating new series "WandaVision" stars Elizabeth Olsen and Paul Bettany, and marks the first series from Marvel Studios streaming exclusively on Disney+. The series is a blend of classic television and the Marvel Cinematic Universe in which Wanda Maximoff and Vision—two super-powered beings living idealized suburban lives—begin to suspect that everything is not as it seems.
Though the MCU is a box office success, there have been a lot of criticisms when it comes to the formulaic approach of every movie. With Disney+ though, Marvel is now free to pursue more experimental projects with less popular characters, and WandaVision is something that I've been looking forward to.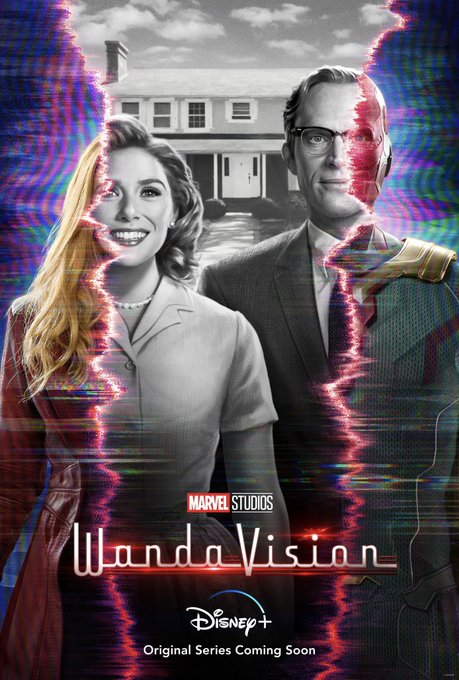 It's going to be interesting to see how this all factors into the main timeline because it looks like things will take place after the events of Endgame. We don't know how Vision comes back to life, but it's likely because of Wanda's reality-bending powers. Fingers crossed this will lead to some kind of mutant tease because I've always suspected Wanda will have something to do with the dawn of the homo superior.
Also I'm curious about who Kathryn Hahn is playing. She hasn't been named in the credit list, and I'm suspecting she's going to be some kind of secret villain. Then again, I'm hoping the real 'villain' will really just be Wanda trying to cope with her grief of losing Vision in Infinity War.
WandaVision is set to come out sometime later this year.