Director Makoto Shinkai has easily become one of the must-watch directors for any anime fan. With hit films like Your Name. and Weathering with You, fans have been on the lookout for the next Shinkai joint. Now we have a new trailer for his next movie, Suzume no Tojimari (translated to Suzume's Locking Up).
Watch this:
The film is yet to have an official synopsis, but DualShockers was able to translate the official press release which reads:
The story begins when Suzume, a 17 years old girl living in a quiet town in Kyushu, ends up meeting a traveling young man claiming he's "looking for a door". Following him, they find in the mountains a single door standing among ruins. As if drawn to it, Suzume reaches toward the door… Before long the door leads Suzume to various parts of Japan. Disaster will come from the other side of the opened door, which now must be closed. Lost between the stars, dusk, and the morning sky as if time itself melted. Suzume's door closing journey begins.
The plot essentially feels like Shinkai's previous films, what with the slice-of-life story with a dash of magic-realism. While the Suzume does come with the unique device that is the magical door, I expect Suzume the character to be surrounded by several other characters, all having to undergo their own personal drama.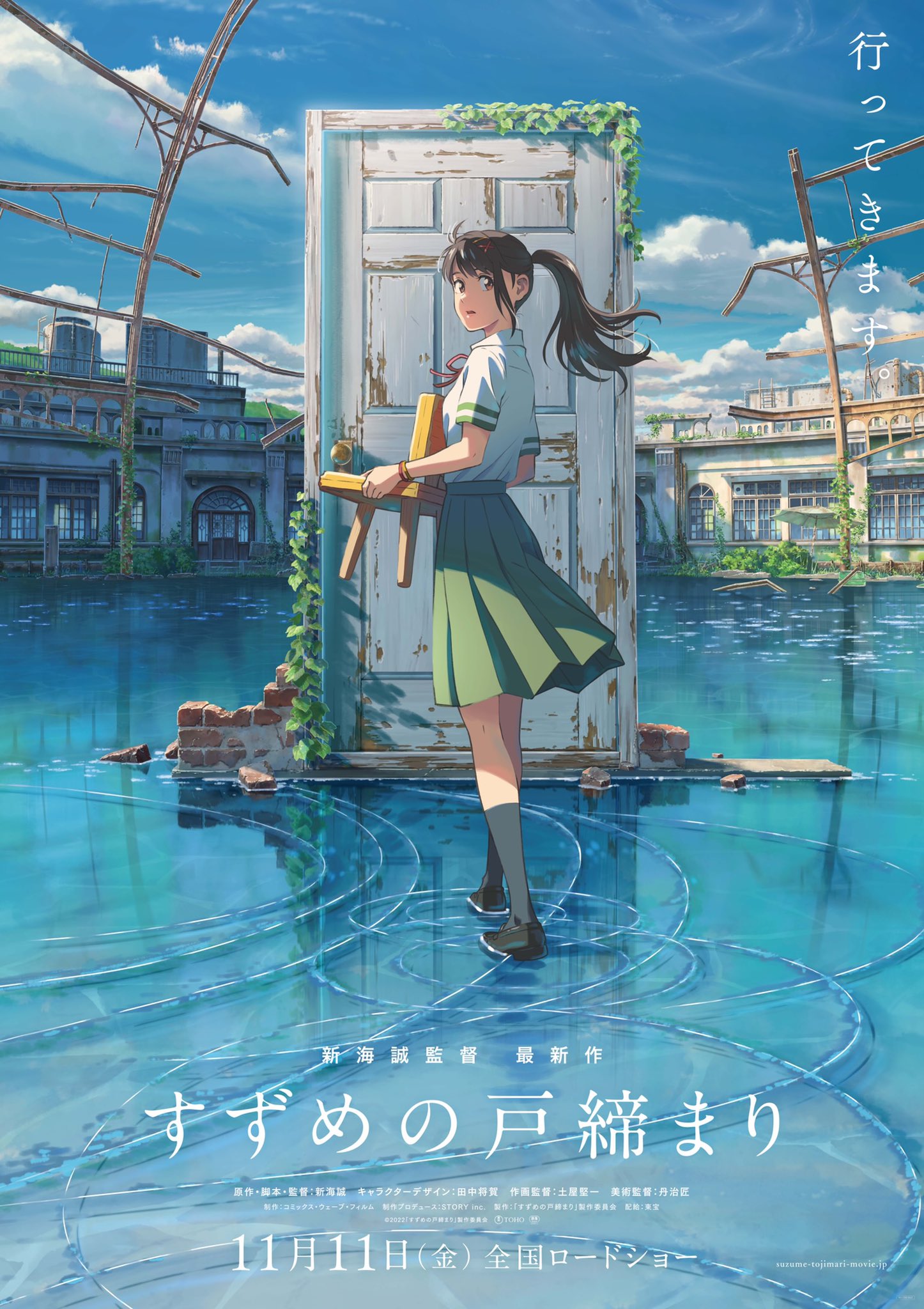 Suzume no Tojimari is set to his Japanese theaters on Nov. 11. Hopefully we can get an international release that isn't too far from that date.