A lot of people are excited for the end of the Sequel Trilogy with Star Wars: The Rise of Skywalker, and with the film months away, Lucasfilm has been very withholding when it comes to the marketing. We have two very short teasers out, but Empire has released some amazing covers featuring Supreme Leader Kylo Ren and Rey.
Check them out: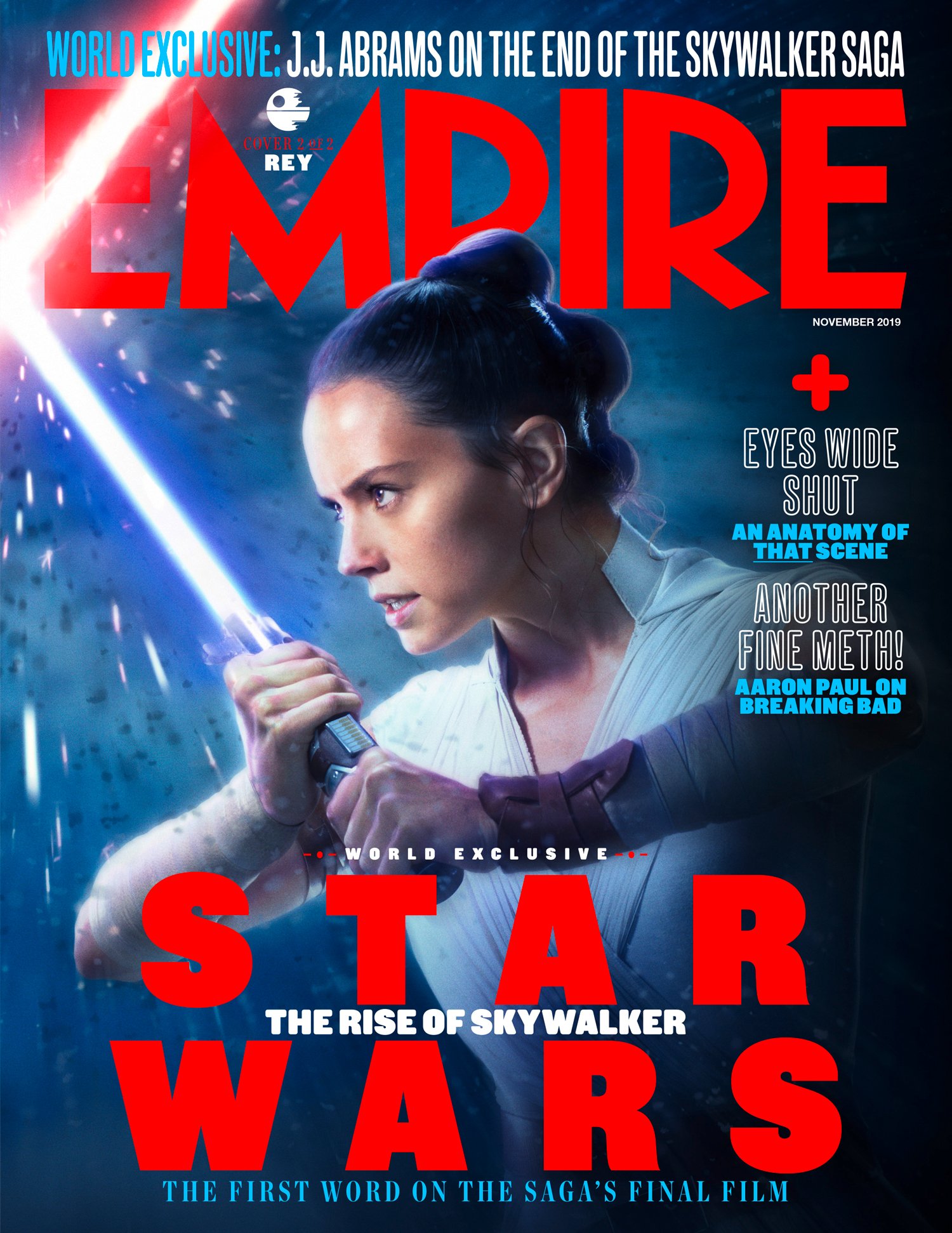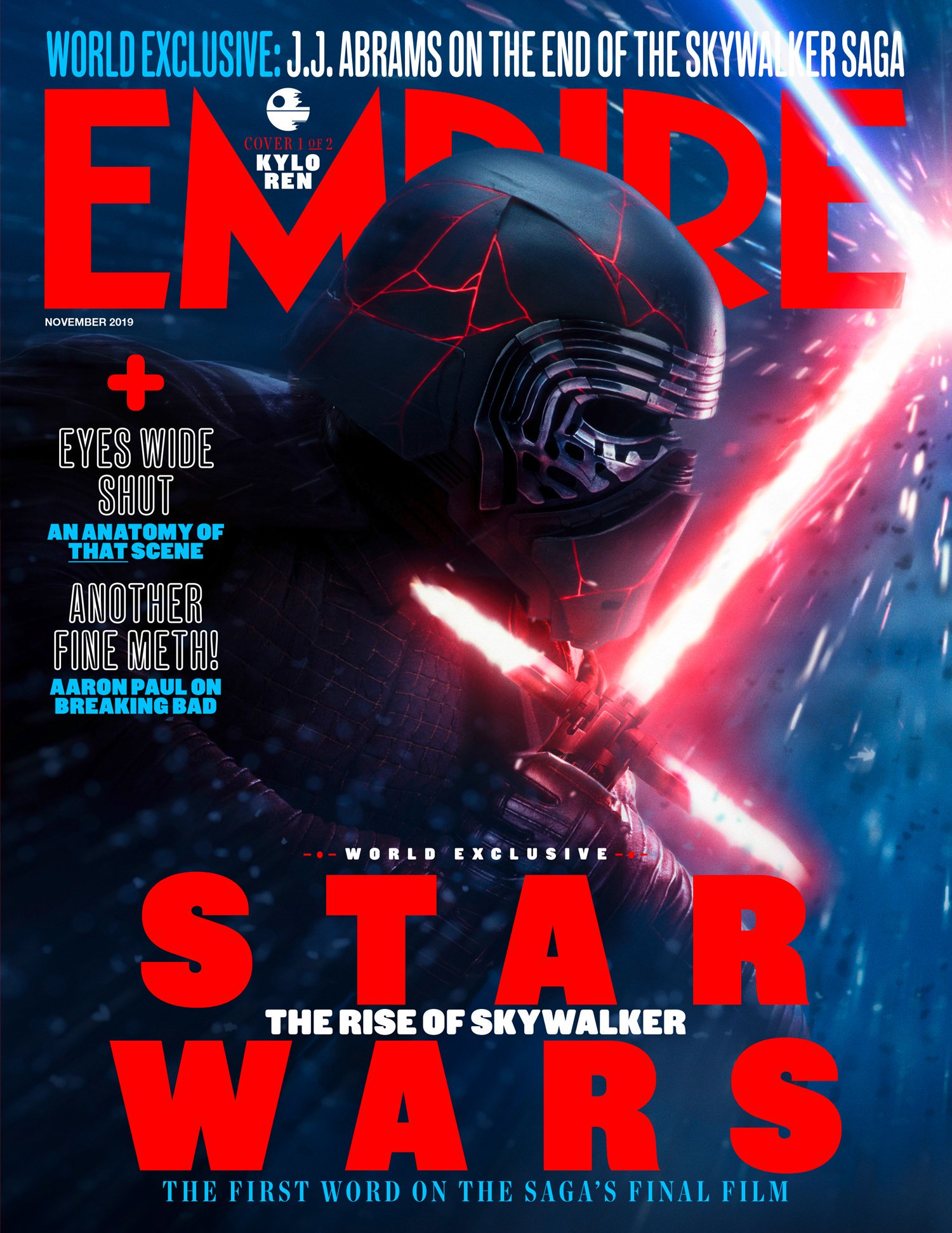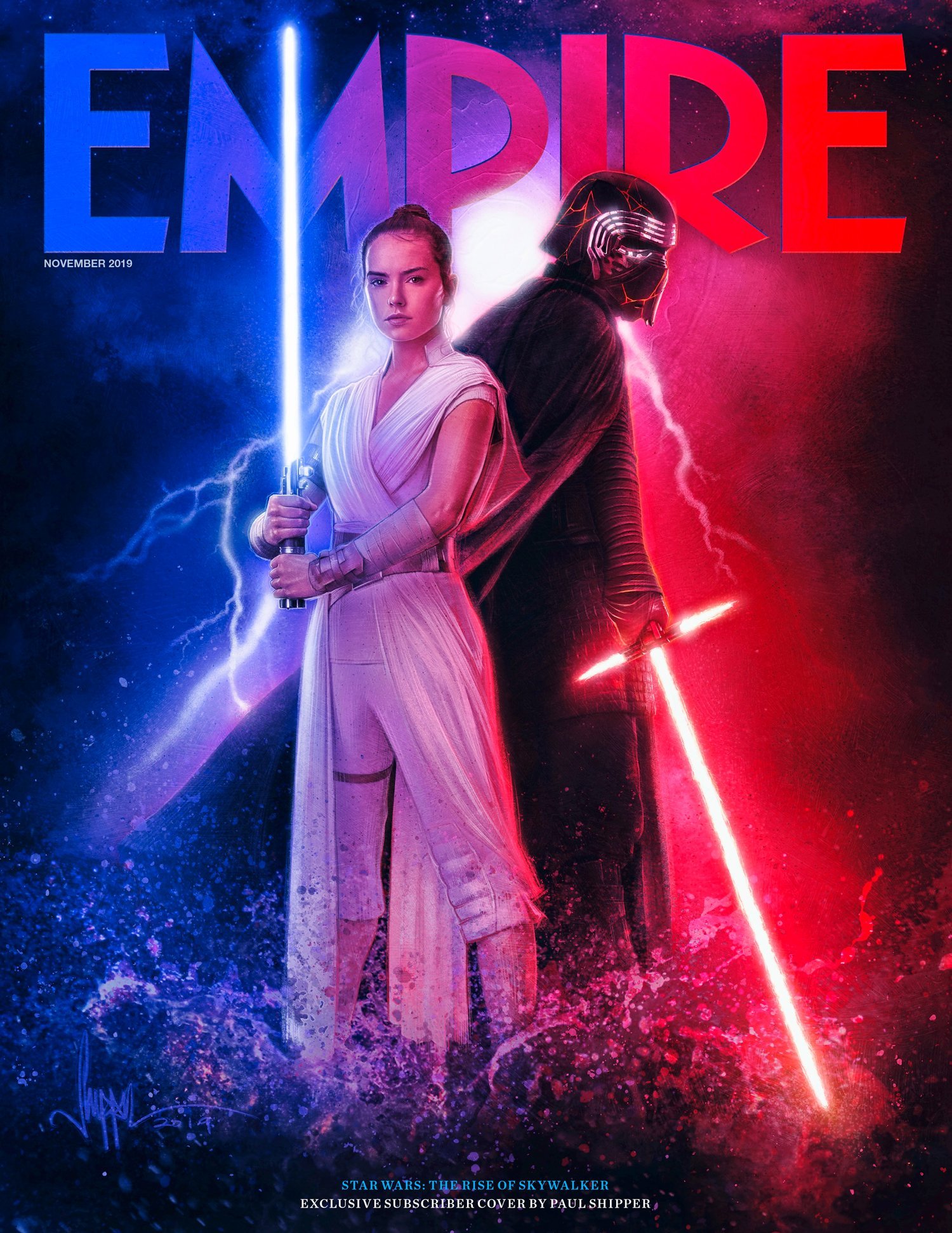 I have to say, I was all up for Kylo's character development when he broke his mask to bits in The Last Jedi, but I am loving this new version of the mask with the red cracks around it. We don't really know why Kylo has chosen to keep it around, but hopefully there's a better reason than just wanting to look like Vader.
As for Rey, her garb basically looks the same as from the last two films, but it's now a brighter white. I guess if makes for some great visual symbolism, but I'm guessing she's going to get some other outfits in the film. Personally, I would love for her to get into some X-Wing gear. The same goes for Finn and maybe Rose.
For now, we don't know when the full trailer for The Rise of Skywalker is going to drop. With the movie set for a December release, it's likely we could get something in November. With The Mandalorian and Star Wars Jedi: Fallen Order also set for a release near the end of the year, the Star Wars PR team has one hell of a juggling act to deal with.
Catch Star Wars: The Rise of Skywalker when it hits theaters Dec. 20.