This content has been archived. It may no longer be relevant
Star Wars fans are eagerly waiting for the release of Jon Favreau's The Mandalorian on Disney+, but we already have confirmation on another Star Wars show starring Cassian Andor (Diego Luna) that is also in the works. Just in, a Game of Thrones concept artist by the name of Kieran Belshaw has confirmed on Instagram that he's working on Cassian Andor, but he had to take down his post.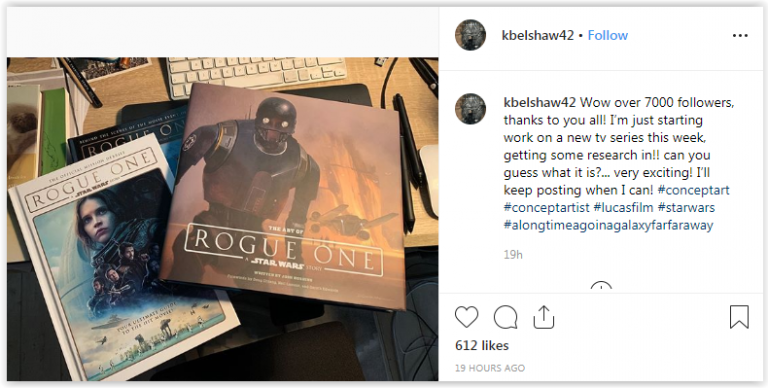 via: StarWarsNewsNet
His post was that of two Rogue One art books, and it came with the caption:
"Wow over 7000 followers, thanks to you all! I'm just starting work on a new tv series this week, getting some research in!! can you guess what it is?… very exciting! I'll keep posting when I can!"
If you're curious about his Game of Thrones work, you can see a lot of it on his Instagram page. One of which is the scene where Daenerys is speaking to her army, and it looks like something straight out of a Nazi propaganda video.
https://www.instagram.com/p/BxvIHk6lLLK/
For now, we don't have any idea on when the Cassian Andor series come out. We do know that it's going to be more of an espionage series, and we're also going to be seeing the return of Imperial droid K-2SO. What are the odds that the show ends with Cassian on his way to the Ring of Kafrene where we first meet him in Rogue One?
Personally I would like to meet some heroes that we wanted to see in Rogue One but didn't end up meeting at all. Where's Biggs Darklighter or Wedge Antilles?
No release date has been set for Cassian Andor, but The Mandalorian comes out Nov. 12 alongside the launch of Disney+.