With the release date barely a month away, a lot of fans are worried that Ron Howard won't be able to finish Solo: A Star Wars Story on time, but as it turns out, everything is going according to schedule, and Howard has shared a photo of himself checking out the final cut of the film.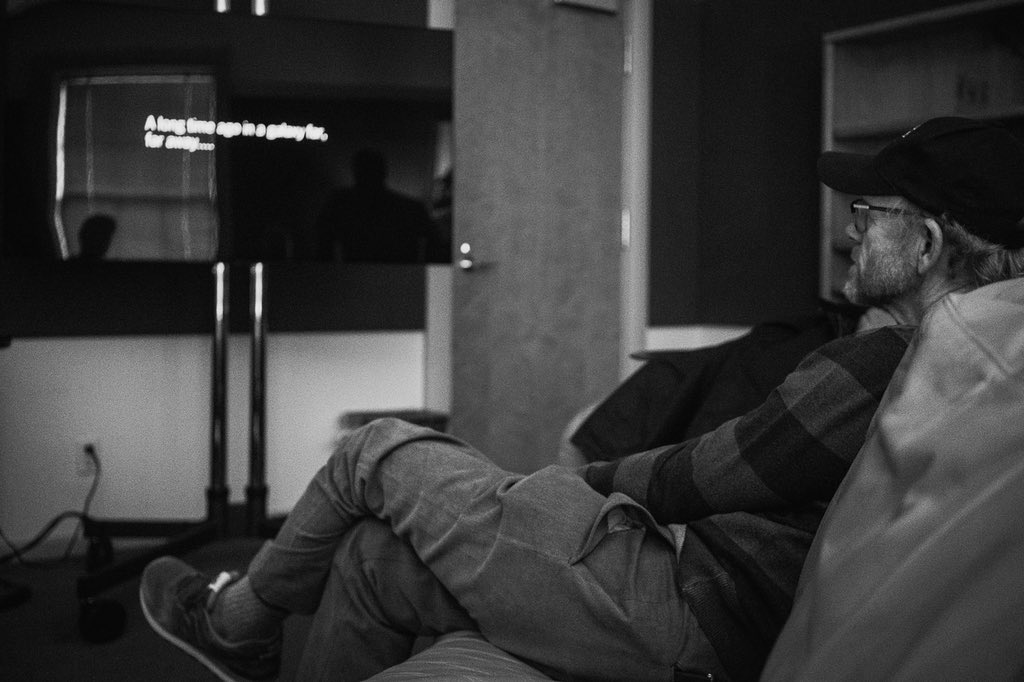 The tweet also comes with the caption:
Final stages of post on #Solo It's gratifying to see everybody's dedication to this story – going back to 2012 – adding up in such a fun & satisfying way. So much talent involved.
With another anthology movie, Rogue One, skipping out on the traditional Star Wars opening titles, it's worth noting that Solo could start with the classic 'A long time ago, in a galaxy far, far away…' Then again, it's possible that Lucasfilm would change their mind last minute to keep all the anthology entries more uniform.
After rumors have come out that the movie was a disaster and that Disney is already expecting Solo to bomb, it looks like excitement for Solo was restored when the teasers first came out. Sure Alden Ehrenreich isn't an exact clone of Harrison Ford, but I'm confident that he could make the character his own, and we may even grow to love his version of Han more than Harrison Ford's.
Solo: A Star Wars Story comes out May 25.