This content has been archived. It may no longer be relevant
Venom may be coming out later this week, but Sony doesn't want you to forget about December's Spider-Man: Into the Spider-Verse. A brand new trailer has just dropped for the film, and it introduces us to more Spider-people other than Miles Morales, Peter Parker, and Spider-Gwen.
Check it out:
Spider-Man mentors a teenager from Brooklyn, N.Y., to become the next web-slinging superhero.
Also check out this new poster: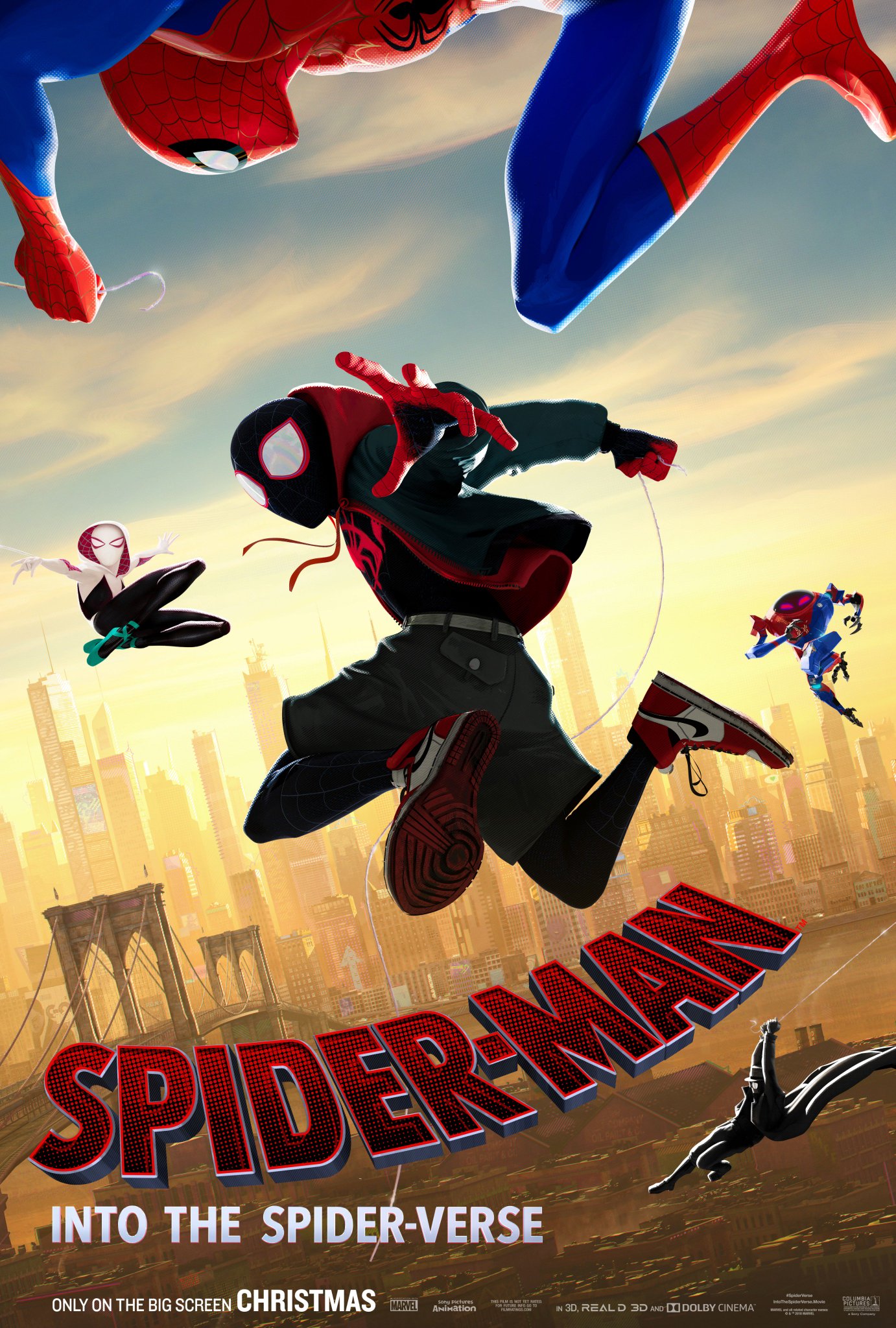 The new faces we meet are Spider-Man Noir (Nicholas Cage), Spider-Ham (John Mulaney), and Peni Parker a.k.a. Sp//dr (Kimiko Glenn). The main animation style of Miles Morales' world is already pretty cool, but I think it's absolutely amazing that each Spider-person is drawn in a different animated style.
We also get a better look at the villains in this film. This is the first we actually see of Kingpin's face, and the bald man in the couch that has his moment with Miles is probably his supervillain uncle The Prowler. There's also a very interesting take on classic Spidey villain the Scorpion—instead of just having a tail, he comes complete with a set of mechanical legs and a claw arm.
Early reception for Venom has admittedly come out a tad mixed, but a lot of people have been reacting positively to Spider-Man: Into the Spider-Verse. A kick-ass animation style, with the guys who made The LEGO Movie behind it? No wonder people are excited.
Catch Spider-Man: Into the Spider-Verse when it hits theaters Dec. 14 later this year.