This content has been archived. It may no longer be relevant
Star Wars: The Last Jedi is now available for digital and it comes to Blu-Ray on March 27, finally making Lucasfilm free to market Solo: A Star Wars Story. Denny's just gave us a look at their new Solo banner, and we also have a look at the movie's Italian posters.
Check them out: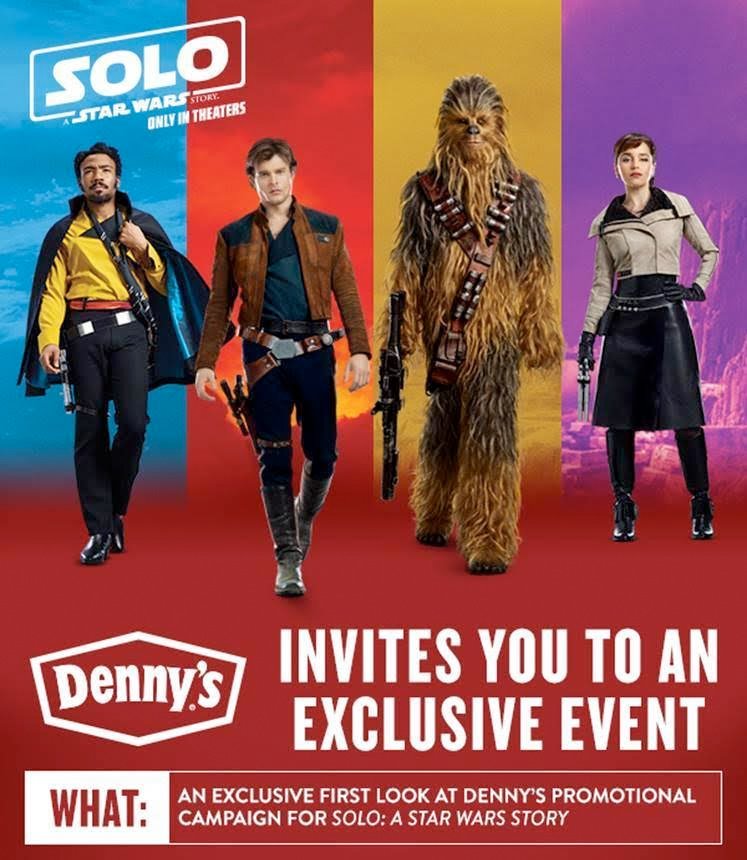 Looking at the Italian posters, you can see that the full title of the movie there is actually Han Solo (and what I assume is Italian for A Star Wars Story). The name change is understandable since Lucasfilm wants the title to be something audiences recognize. It's kind of opposite for China though; after The Last Jedi failed there, they've retitled the Solo to Ranger Solo.
I'm excited to see the release of the movie. Though most people may love the Jedi and lightsaber aspects of Star Wars, I myself prefer the gruff and tough-looking scoundrels and thieves. Give me an X-Wing over a lightsaber any day.
After March, we should be expecting a steady influx of Solo marketing. The teasers have been great, but I think everyone wants to get a full-on trailer. I'm all up for that, as long as they don't spoil anything. I don't want another Spider-Man: Homecoming trailer to happen.
Solo: A Star Wars Story comes out May 25.
via ComicBookMovie