Star Wars: The Rise of Skywalker's marketing campaign might have slowed down after Lucasfilm released a new trailer during Disney's D23 Expo, but it looks like the studio's trying to keep the buzz up with a brand new photo of Rey (Daisy Ridley) making the rounds online.
Lucasfilm just recently released a brand new image of the sequel trilogy's Jakku Orphan on the official Star Wars Twitter account today, and in it we get to see Rey behind a blue sky carrying with her a blue lightsaber. The image comes with a quote from Rey that may hint at the Star Wars heroine's true power.
"Something inside me has always been there. But now it's awake," the post reads.
Check out the image down here: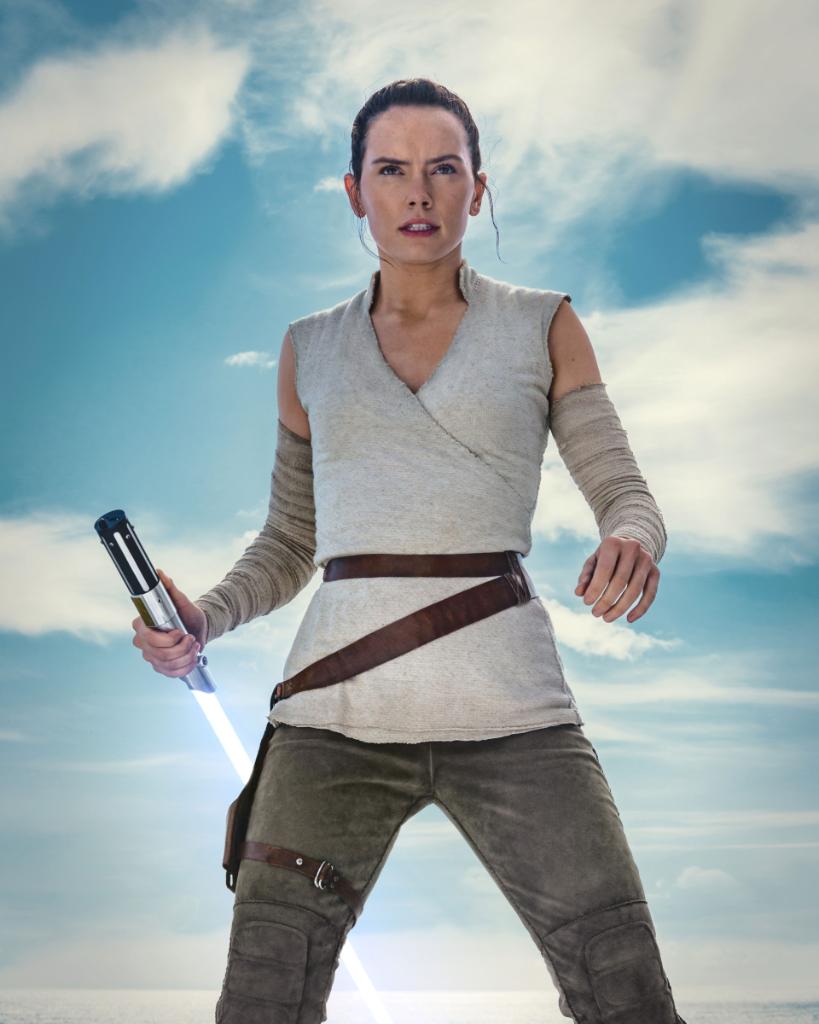 The image doesn't really reveal much in terms of story. The costume that Rey has on in the image doesn't seem like something we've seen in the promotional campaign for Episode IX – this isn't the same outfit that we've seen Rey wearing in the various teaser trailers for the upcoming sequel trilogy entry. It's more similar to the outfit that Rey wears in Star Wars: The Last Jedi, the one that she wears when she trains together with Luke Skywalker on Ahch-To. Could this mean that we'll get to see Rey continue her training in The Rise of Skywalker?  There have been rumors that Leia (the late Carrie Fisher) may take on Luke's role as Rey's teacher in the film – though that has yet to be confirmed by Lucasfilm.
Let's wait and see.
Star Wars: The Rise of Skywalker premieres December 20, 2019.