The Easter Egg hunt is on with the new trailer for Doctor Strange and the Multiverse of Madness, but some fans have found clues in the official poster of the film.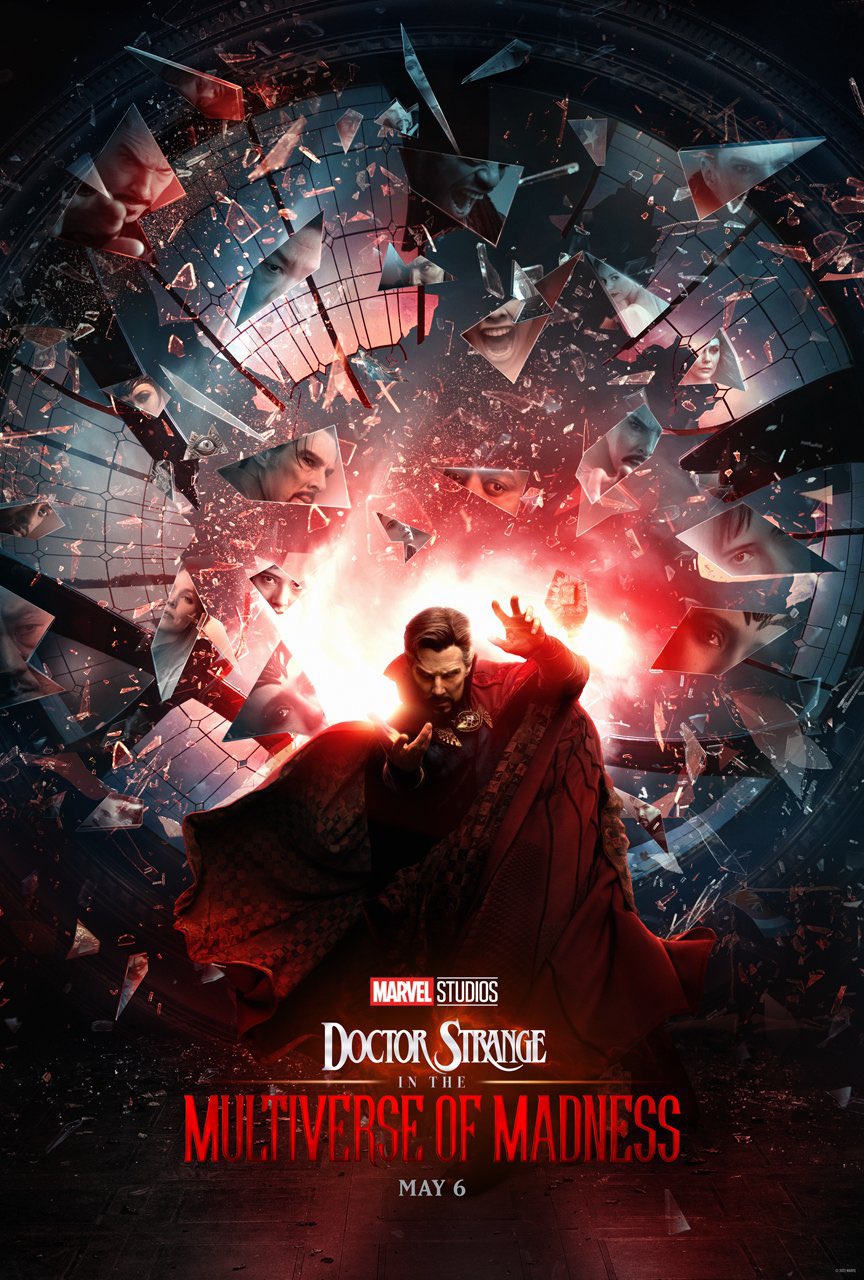 If you look carefully at the glass shards surrounding Strange, you can make up some characters, and one looks a lot like Spider-Man or Deadpool:
https://twitter.com/VeryErry/status/1493060275272040448
Rumors have been going around that Tobey Maguire would be making another Spider-Man cameo in the film, but it's very possible that the movie could be Ryan Reynolds' MCU debut as Deadpool. They have confirmed that he will reprise the role for the MCU, and everyone has been pitching that he gets pulled into the universe via a multiverse plotline.
Besides Spidey/Deadpool, fans have spotted other clues like Peggy Carter's shield from Marvel's What If…?.
Noice, Peggy Carter shield! pic.twitter.com/B6EG9FiOHv

— Valentines Rogue (@Rogue8K) February 14, 2022
It would be a shame if all the Easter Eggs would spoil the upcoming cameos, but these neat little details have fans all over the net buzzing around for clues. People who've dissected the trailer have allegedly spotted Mister Fantastic, Maria Rambeau's Captain Marvel, and Tom Cruise's Tony Stark variant.
Part of me wants to be completely surprised by who'll appear in the film, but I also want a lot of these spotted cameos to be real. Hopefully Sam Raimi will manage to up the ante when it comes to this sequel, because out of all the Phase 4 entries, only Spider-Man: No Way Home has managed to actually elevate the MCU from its 'formula.'
Catch Doctor Strange in the Multiverse of Madness when it comes out May May 6.