After Game of Thrones ended with a fizzle, HBO wants to continue the story of Westeros via a prequel spinoff called House of the Dragon. We don't know when the series will premiere, but we do know that it has already wrapped.
This update was brought to us by none other than Game of Thrones author George R.R. Martin himself, who writes on his blog:
Exciting news out of London — I am informed that shooting has WRAPPED for the first season of HOUSE OF THE DRAGON.
Yes, all ten episodes.   I have seen rough cuts of a few of them, and I'm loving them.  Of course, a lot more work needs to be done.   Special effects, color timing, score, all the post production work.
But the writing, the directing, the acting all look terrific.   I hope you will like them as much as I do.   My hat is off to Ryan [J. Condal] and Miguel [Sapochnik] and their team, and to our amazing cast.
Martin also shares this poster for the series: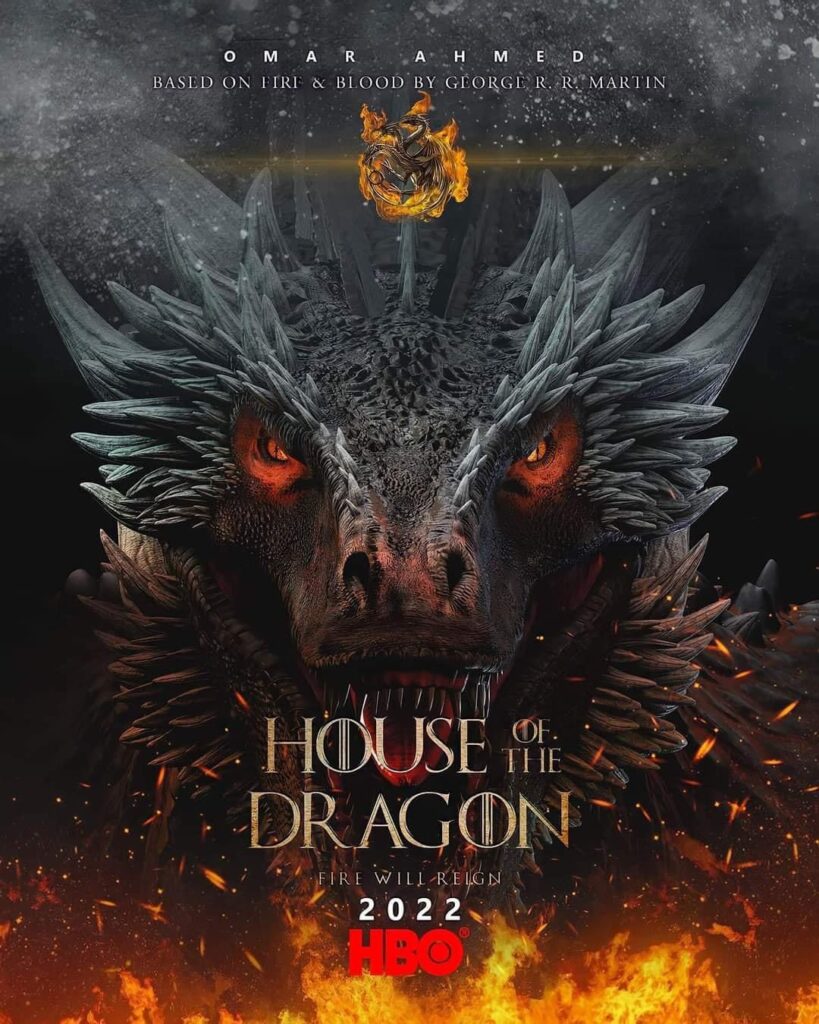 Martin hasn't announced a release date for the series yet, but he does offer some guesses. He doesn't think that the series could premiere this spring, but it's possible we could be looking at something this summer—that would certainly add to the 'heat' element of a series all about fire-breathing dragons.
Even if the Song of Ice and Fire didn't really stick the landing TV-wise, there is still a lot to love about the world of Westeros, and you can bet that HBO is going to milk that cow as long as people have been milking the Lord of the Rings franchise.
No release date has been set for House of the Dragon, but you can watch out for it on HBO Max.