This content has been archived. It may no longer be relevant
Netflix has been known to revive several franchises, and later this year will see the release of the prequel series to Dark Crystal. After months of teasing, we now have out first trailer for Dark Crystal: Age of Resistance.
Check it out:
The cool thing about the show is that it makes use of practical effects from Jim Henson's Creature Shop, so everything you see is a real puppet. Though there is some CGI here and there, you'll notice that it's used to enhance all the creatures and kooky characters we see onscreen.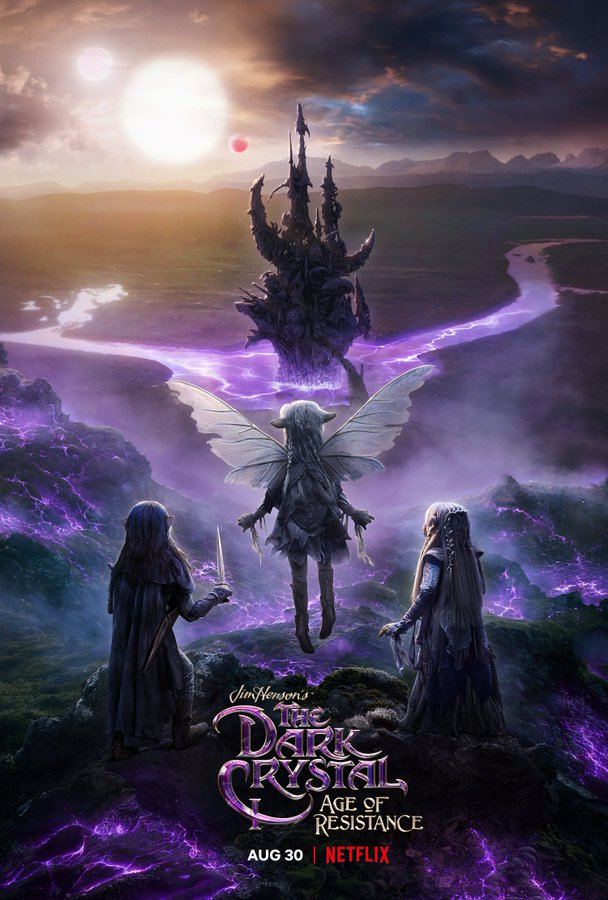 What's also impressive about the show is that they've assembled an amazing cast. You have the main cast of the three Gelfling characters voiced by Taron Egerton (Kingsman), Anya Taylor-Joy (Glass), and Nathalie Emmanuel (Game of Thrones); then you have the star-studded guest-voices with the likes of Mark Hamill, Helena Bonham-Carter, Natalie Dormer, Mark Strong, Simon Pegg, and many more.
The world of Thra is dying. The Crystal of Truth is at the heart of Thra, a source of untold power. But it is damaged, corrupted by the evil Skeksis, and a sickness spreads across the land. When three Gelfling uncover the horrific truth behind the power of the Skeksis, an adventure unfolds as the fires of rebellion are lit and an epic battle for the planet begins.
I think the series looks amazing, and we all can't wait till Dark Crystal: Age of Resistance hits Netflix on Aug. 30.