Disney may have pushed back the live-action Mulan to 2020, but it looks like things are starting to kick into gear for production. Just in, we finally have our first image of Liu Yifei as Mulan.
Check it out: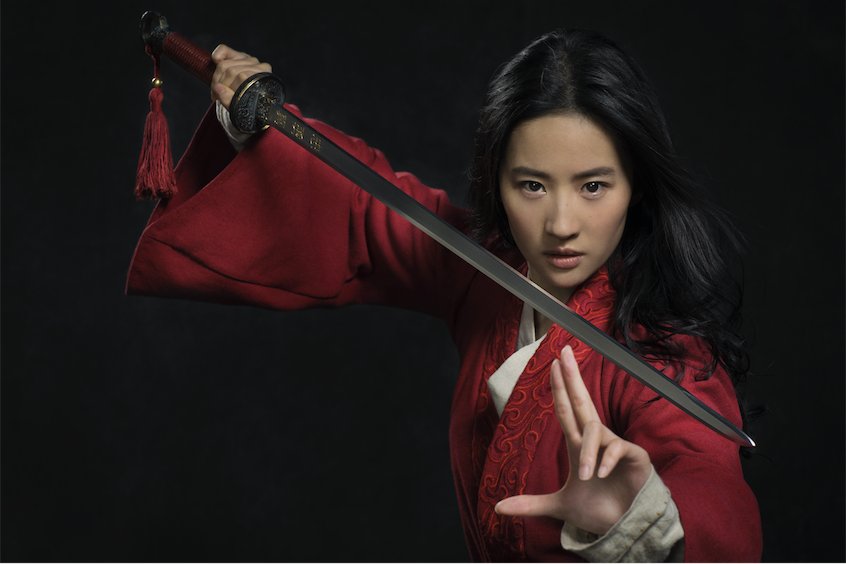 Fans will notice that the sword she's holding is a lot different from the one we see in the animated movie—which is kind of expected with these live-action reimaginings. I don't know what to say about the robe, but it would make sense if that was what she wore during her matchmaking scene.
If I could make one gripe about this movie, it's the weird leaps it has taken from the source material. Rumor has it that the main villain for Mulan will not be Shan Yu, but an evil witch being played by Gong Li (Memoirs of a Geisha). I thought this was a weird choice since the point of Mulan was that she could beat a stereotypical brute force using only pure mettle. Now the movie just has this 'princess vs evil queen' vibe.
Also it doesn't help that Mulan is said to be given special powers to set herself ahead of the men. It's like they didn't even get the point of the original film! Give me a jive-talking dragon any day.
Then again, I could be upset over nothing. The film could still turn out fine, and the original is still a great movie on its own.
Catch Mulan in theaters March 27, 2020.
Via: /Film