Disney+ is set to have a lot of Marvel miniseries incoming, but the first is going to be The Falcon and The Winter Soldier starring Anthony Mackie and Sebastian Stan. There was a poster being given out at D23, and though we've only seen leaked photos, Disney has decided to officially release the poster online.
Check it out: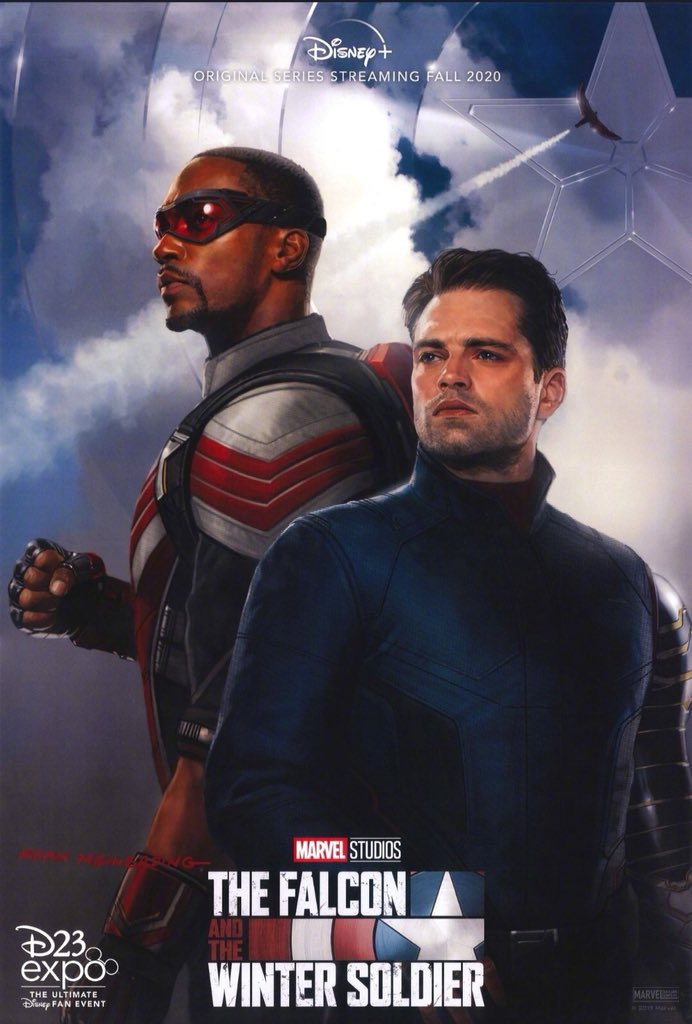 Besides Mackie wearing the classic red and white Falcon colors from the comic, you can also see that Bucky is back to his cleaner look from Captain America: The First Avenger. We're not really sure if Chris Evans will make some kind of appearance in the series, but I'm guessing he's going to come back in the form of stock footage or something. I'd say he'd be there to pass the torch, but I think he pretty much nailed it in Avengers: Endgame.
We don't have an official synopsis for the series yet, but it's said that the show will deal with the government not wanting Sam Wilson to be the next Captain America. If anything, Sam has done nothing but rebel on the system since we've met him in Winter Soldier, so I'm guessing they would want someone more obedient to be the next Cap—maybe someone like Col. James Rhodes perhaps?
It's also been confirmed that Helmut Zemo (Daniel Bruhl) will be making a return, and will be the main antagonist for the series. Sharon Carter (Emily VanCamp) will also be back, and Wyatt Russell has been cast as John Walker a.k.a. US Agent.
No specific release date has been set, but The Falcon and The Winter Soldier is set to come out in the fall of 2020. Disney+ launches on Nov. 12.