Rian Johnson has been hired to work on his own Star Wars trilogy by Lucasfilm, but before he comes back, he's worked on this film called Knives Out. As promised from yesterday, a new trailer has dropped for the film, and boy does it have an impressive cast.
Here's the official description:
When renowned crime novelist Harlan Thrombey (Christopher Plummer) is found dead at his estate just after his 85th birthday, the inquisitive and debonair Detective Benoit Blanc (Daniel Craig) is mysteriously enlisted to investigate. From Harlan's dysfunctional family to his devoted staff, Blanc sifts through a web of red herrings and self-serving lies to uncover the truth behind Harlan's untimely death.
Also here's the poster: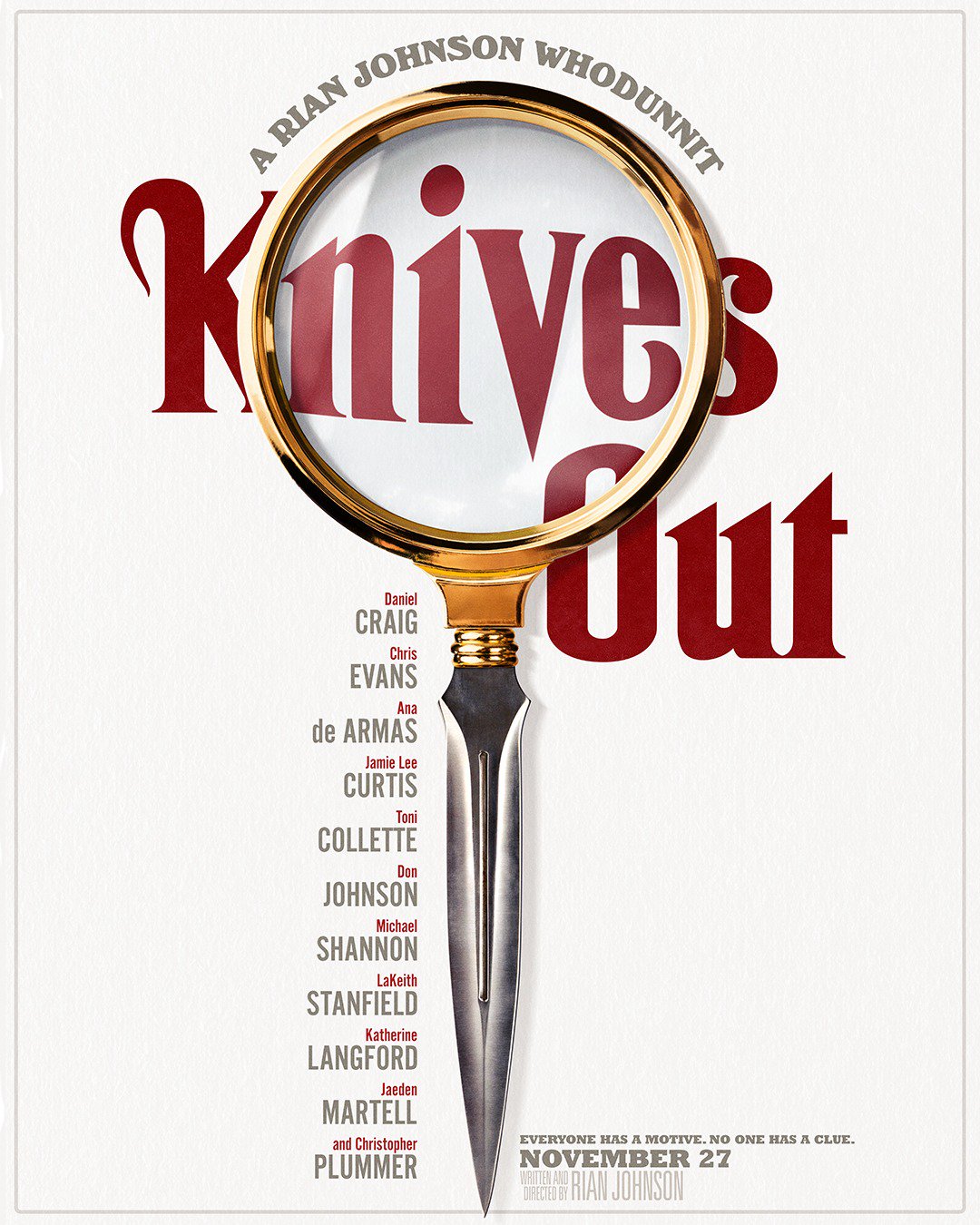 From the get-go, you can already feel some Murder on the Orient Express vibes with a cast of characters all trying to find out "whodunit?" Daniel Craig looks to be the Poirot-type character, but instead of a goofy moustache, Craig has a silly southern accent. It also seems like LaKeith Stanfield is a fellow investigator.
If anyone stands out in the trailer though, it's definitely Chris Evans. With his Captain America contract done, it looks like he's going to be bouncing back to these funner, more irreverent roles—just like his characters from The Losers, Scott Pilgrim vs. The World, and even Fantastic Four.
Catch Knives Out when it hits theaters Nov. 27.