This content has been archived. It may no longer be relevant
Ever since the show started Rick and Morty has grown to become this pop-culture phenomenon. Despite its popularity, Adult Swim kept mum about the fourth season of the series. Now, co-creator Justin Roiland has a new announcement for fans.  Rick and Morty has officially been renewed for 70 more episodes.
Check it out: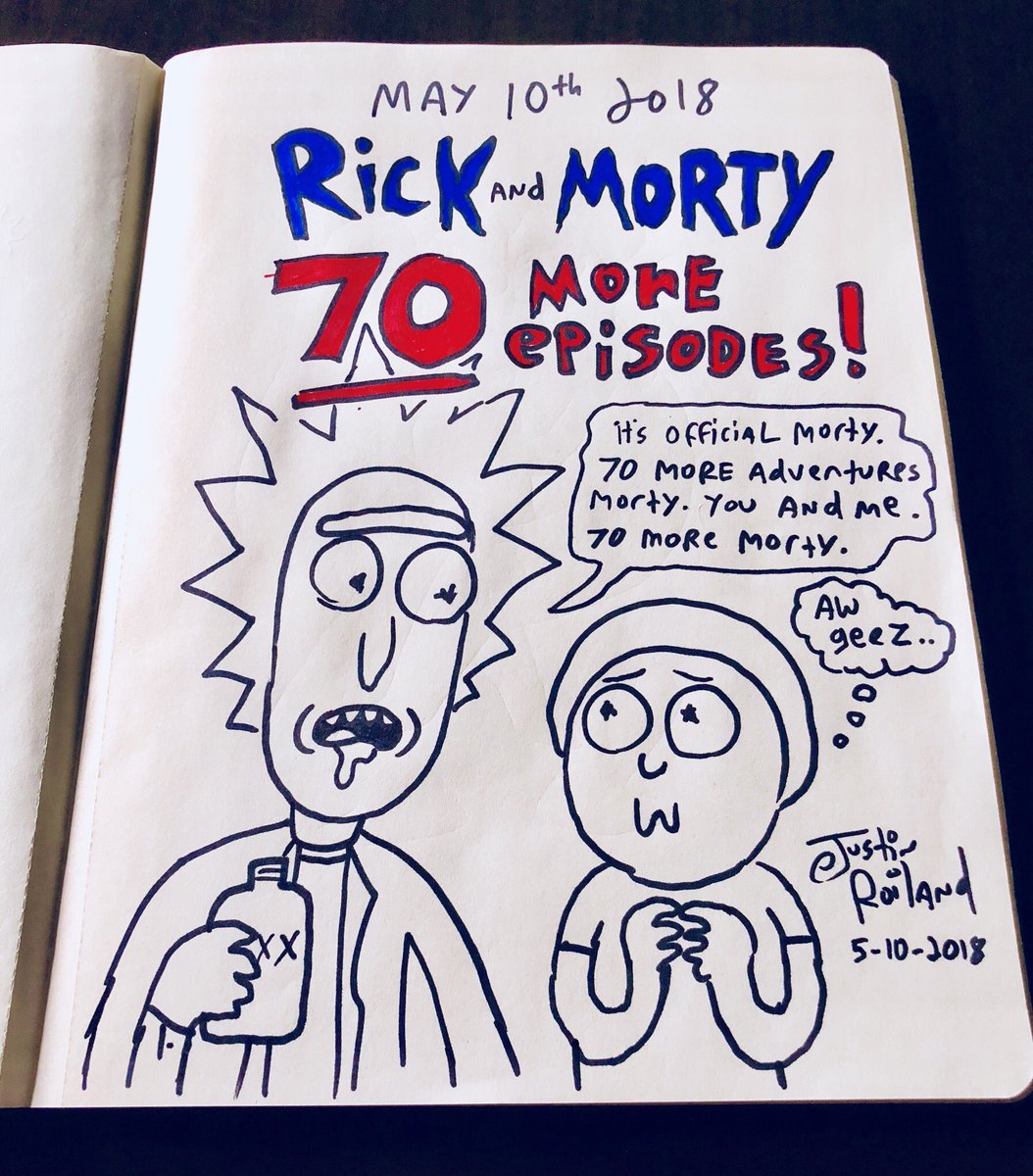 Roiland has also teamed up with co-creator Dan Harmon to tease the return of production in his shower. Take a look:
We don't know if these 70 episodes will make up seven more seasons or if there's going to be double the episode count for three seasons. Personally I'm happy that we'll be seeing more Rick and Morty, but I am always cautious when shows end up running too long. Just ask How I Met Your Mother or The Simpsons.
Dan Harmon always tries  to keep the quality up for every episode, creating delays on the series. If we're going to get 70 more episodes of the show, I hope that the quality will remain consistent up until the end of the show's run.
Rick and Morty 4 doesn't have a release date yet. However, I'm guessing it could premiere sometime next year on Adult Swim.