This content has been archived. It may no longer be relevant
Though the show may have skipped out 2017, Westworld 2 is coming this year, and it will be a great pacifier while we wait for the last season of Game of Thrones to come in 2019. The new season is expected to come out in April, and Entertainment Weekly has given us a ton of new stills for the show.
Check them out:
Also, here's the cover of the issue featuring Maeve (Thandie Newton) and Dolores (Evan Rachel Wood):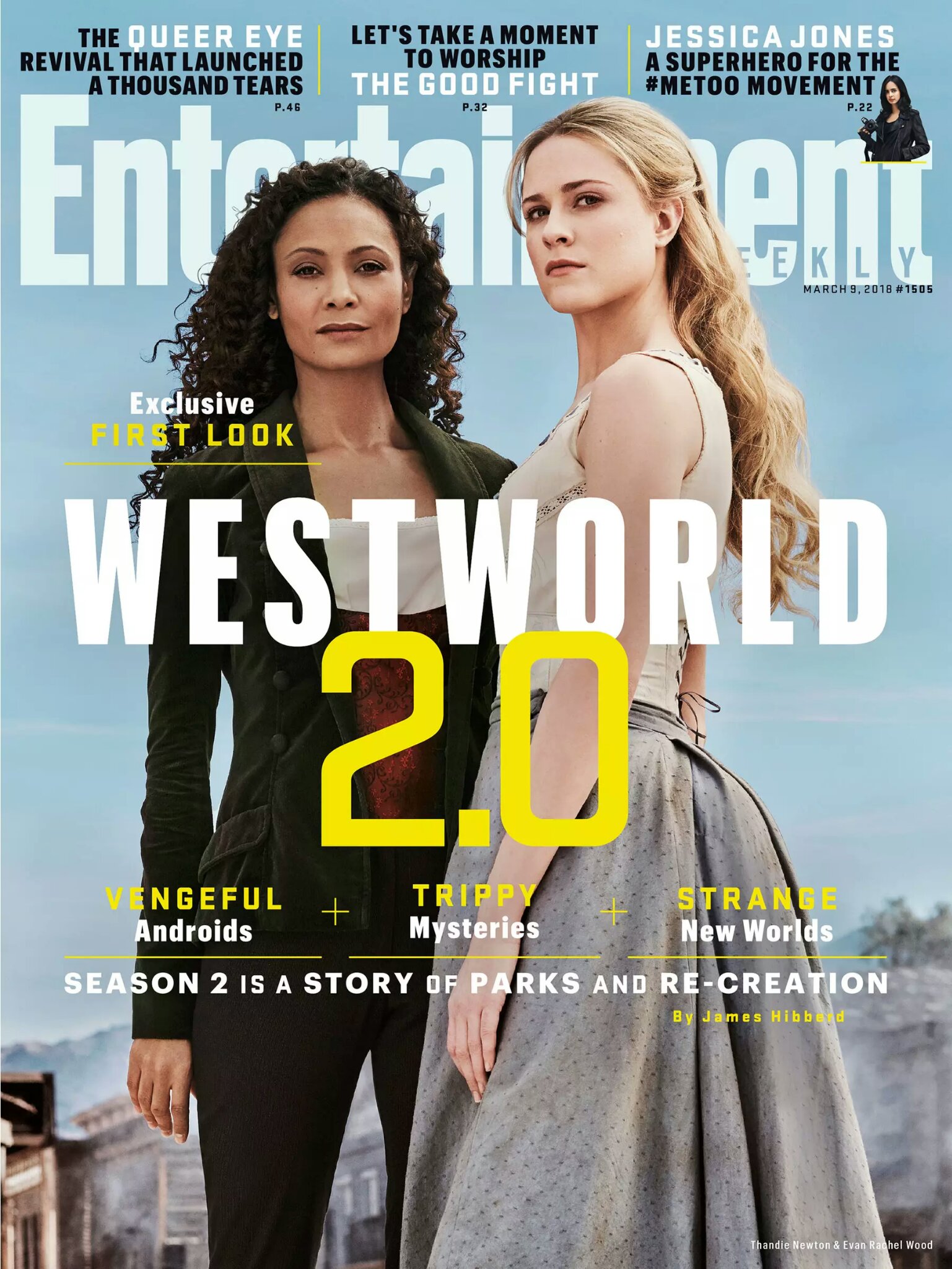 You'll notice that there's also a mysterious new character in the roster that looks to be an incomplete host. This is called a drone host, and it's said that it will be integral to telling the story of Delos in the second season. As it turns out, Westworld is just a show for the shareholders. The real aim of the company is said to have something to do with these white, faceless, robots. My guess is that they're supposed to be hosts used for military purposes—then again, I'm hoping their use isn't as predictable as that.
The last season of Westworld saw Dolores openly attacking human guests in the park, the first being Anthony Hopkins' character Ford. I have a feeling they get things under control by the second season, but now it's a whole issue of the park being safe to accommodate guests again—just like Jurassic World 2!
https://www.youtube.com/watch?v=qUmfriZoMw0
Westworld airs April 22 on HBO.