This content has been archived. It may no longer be relevant
Mos Eisley Spaceport… You will never find a more wretched hive of scum and villainy.– Obi-Wan Kenobi, Star Wars: A New Hope
Ever since Disney acquired Lucasfilm, Star Wars has come back, and it looks like it's here to stay. Disneyland is currently working on an SW based theme-park called Galaxy's Edge, and Disney Parks has just announced their new Mos Eisley-themed restaurant.
Check out Oga's Cantina: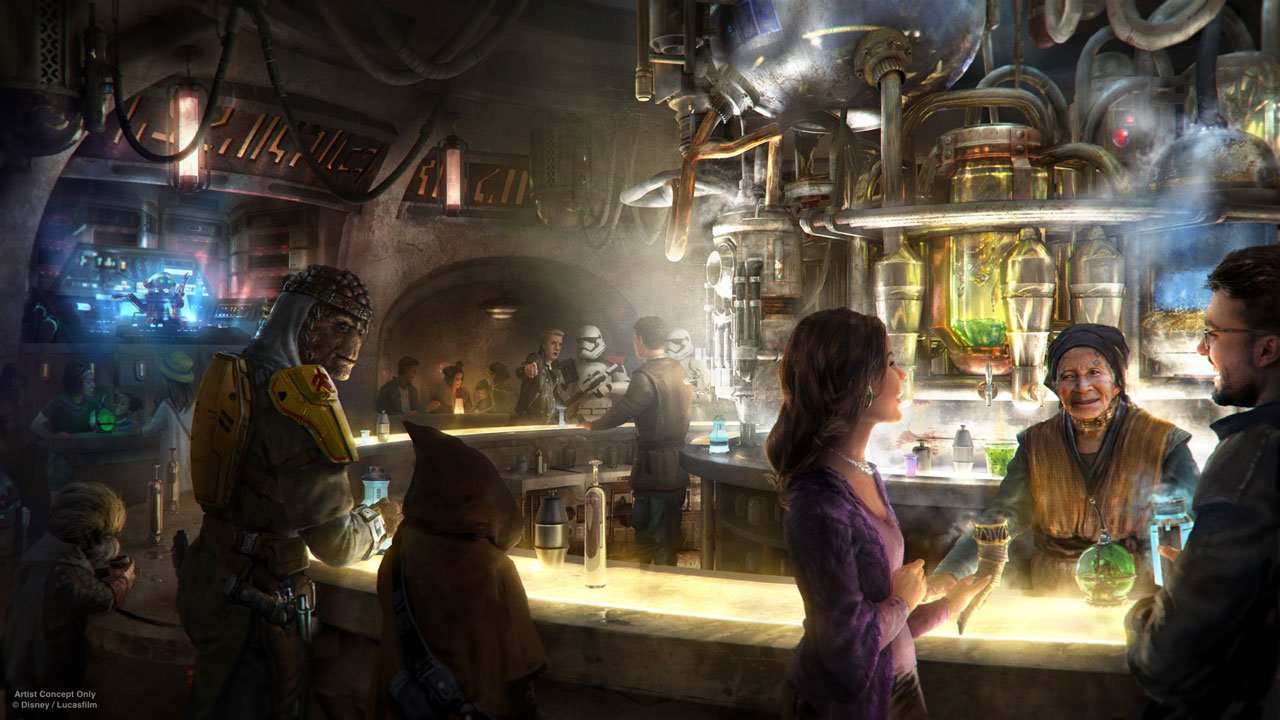 Here's an excerpt from the Disney Parks Blog about the attraction:
Visitors come to this notorious local watering hole to unwind, conduct shady business, and maybe even encounter a friend…or a foe. Run by an intriguing alien proprietor, Oga Garra, the cantina adheres to a strict code of conduct that tries to keep its unruly patrons in check. But with a history of being a smugglers' safe haven and a popular stopping point for those seeking to avoid the authorities, you can bet that the cantina has a story or two to tell.
It looks like the place is going for a real 'cantina' feel, and it will be packed with all sorts of aliens as well as stormtroopers. Oga's also promises a diverse menu that has kid-friendly meals as well as 'adult libations.'
What's also cool is, the restaurant will have a DJ in the form of pilot droid RX-24 who is voiced by Paul Reubens. The droid had made an appearance in Star Wars Rebels, and I have no doubt that between songs, he'll be making a joke or two.
No specific date has been announced for the opening of Galaxy's Edge, but we should expect it to be accessible sometime in 2019.