Disney Pixar is gearing up for the release of The Incredibles II this June, and though we haven't gotten a poster featuring all the up-and-coming characters, we have been getting some fun teaser posters with everyone's favorite superhero family. Here's a new one with the Parrs on vacation.
Check it out: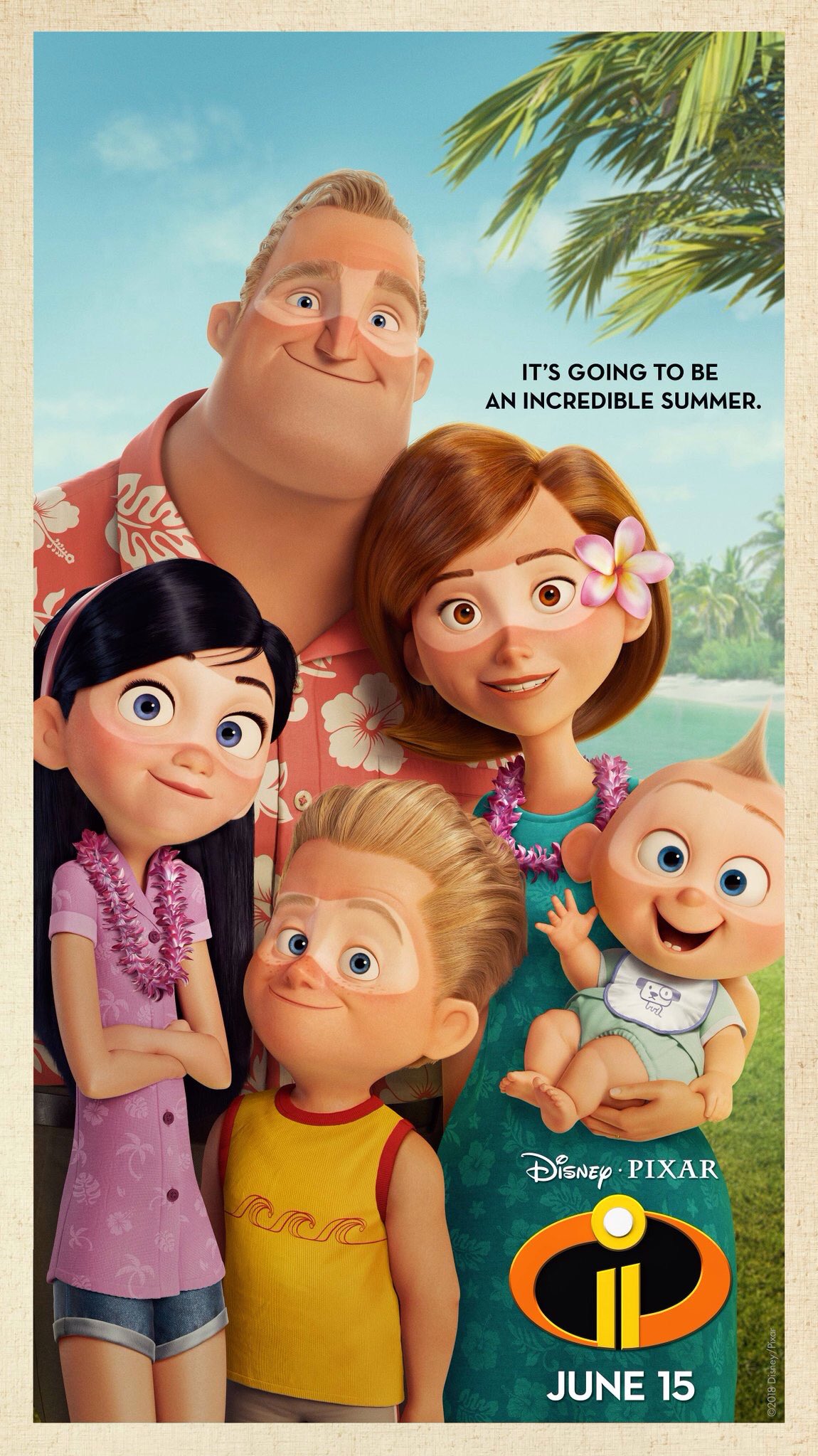 Though it's been more than a decade since the release of the first film, it looks like The Incredibles II will be picking off right where the family left off, with the arrival of the Underminer. While the first movie had Mr. Incredible trying to go through his mid-life crises looking for superhero work, it seems that the sequel will have him more embracing his role as a family man, what with Mrs. Incredible being asked to re-introduce herself as Elastigirl.
The new cast includes the likes of Better Call Saul's Bob Odenkirk and Jonathan Banks. Catherine Keener is also part of the cast as well as Sophia Bush who looks to be voicing a new super-powered character named Voyd.
With Pixar having sub-par follow-ups like Finding Dory and Cars 2, I'm crossing my fingers that director Brad Bird has something amazing in mind for the sequel. Hopefully, all these years will pump out a film that's more organic as compared to a shameless cash grab.
The Incredibles II comes out June 14.