This content has been archived. It may no longer be relevant
Season 8 of FXX's Archer brought us something new when they reimagined all of the characters for Archer: Dreamland; now it looks like the next season will still be a reimagining, but this time the gang will be going further back in time to 1939.
Here's our first look at Archer: Danger Island which comes out April 25: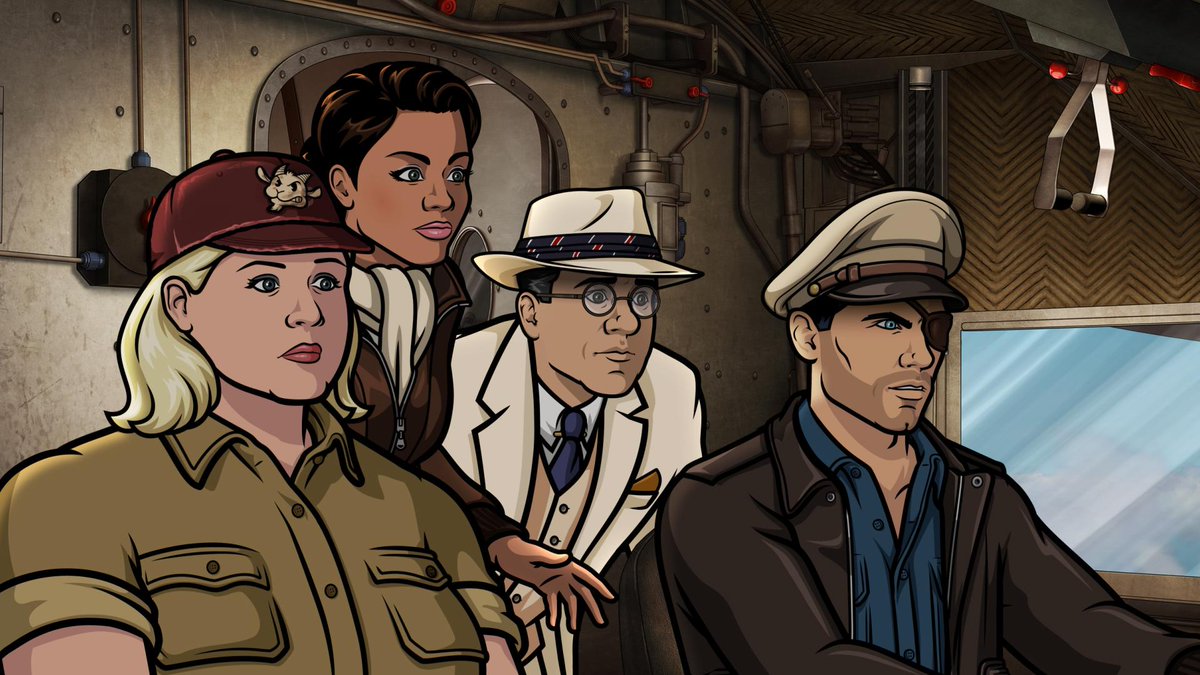 This time around, Sterling Archer will be a seaplane pilot at the brink of World War II. Pam will be taking the role of Archer's trusty co-pilot. Cyrill is now playing the part of a German spy disguised as a businessman alias Siegbert Fuschsthe, while Cheryl sounds to be a wealthy heiress abandoned on the island.
Other characters like Ray will play the part of French Capitaine Reynaud, and Mallory, ever the queen, is the owner of the island hotel. Lana is now the island Princess Lanaluakalani, and —perhaps the most drastically changed character—Krieger will be a talking macaw named Crackers.
It looks like another wacky season of Archer is on its way to FXX. Though I admittedly miss having the gang do spy work or bickering in the office, Dreamland was still pretty fun; I just hope the showrunners give us a proper resolution to Archer being in a coma when all these dream sequences end.
Archer: Danger Island lands on FXX on April 25.