This content has been archived. It may no longer be relevant
Disney has two more live-action movies set to come out this year, with Nutcracker and Mary Poppins Returns, but next year will see the release of the live-action adaptation of Disney classic Aladdin. The movie is set to come out early next year, so it would make sense that marketing would start kicking in by now. Just in, we have the first teaser poster for the film.
Check it out: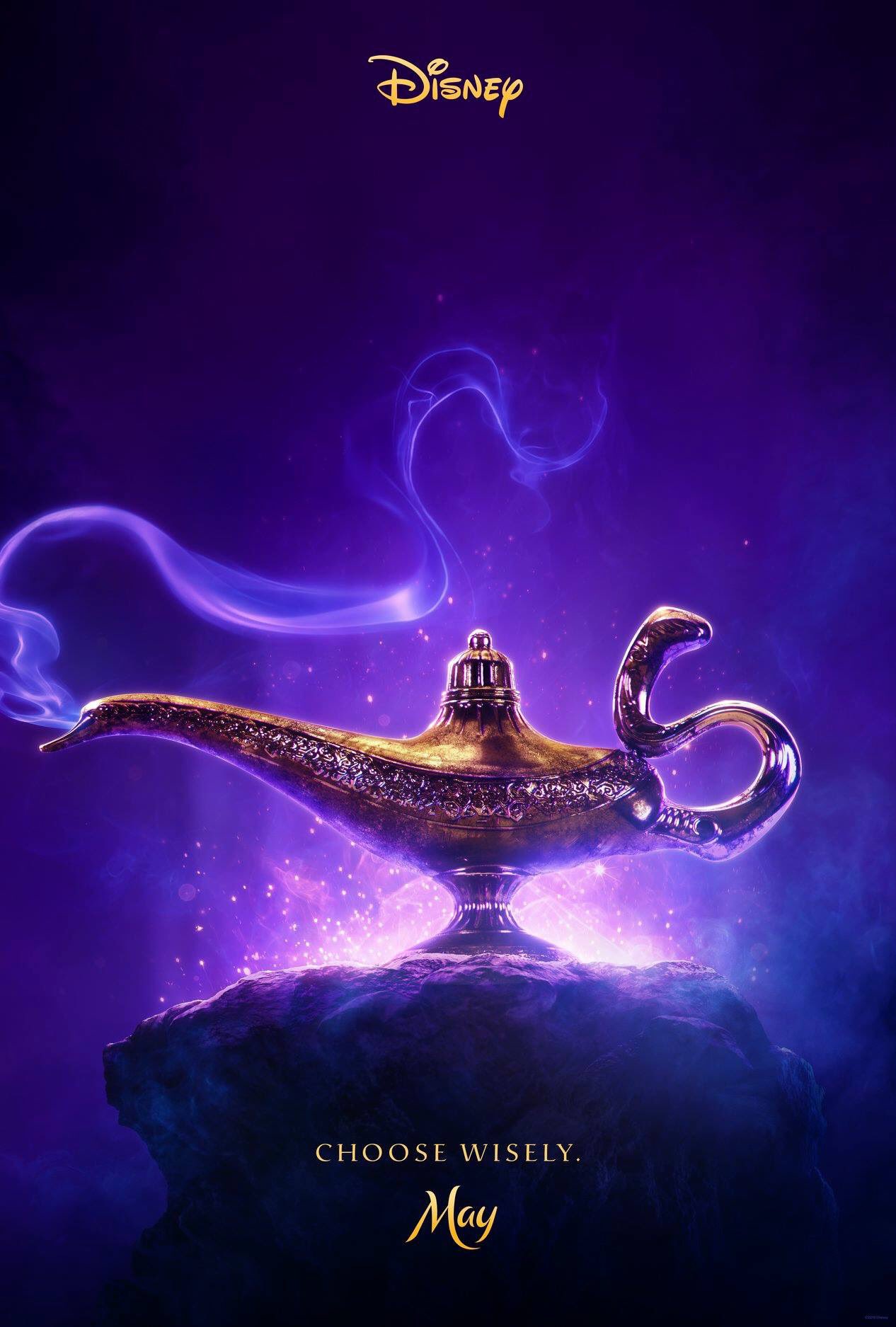 As you can see, they've adapted a lot of the classic elements from the cartoon design of the lamp, but it has that signature live-action flair that Disney always adds with these adaptations. No doubt we're going to see the same attention to detail when it comes to the sets and costumes. Though I feel the live-action adaptations don't really add anything to the story, they always have interesting takes on the production design.
Aladdin is directed by Guy Ritchie and stars Mena Massoud as Aladdin and Naomi Scott as Princess Jasmine. Probably the biggest name in the cast is Will Smith who will be taking over the role of Genie that was originated by the great Robin Williams. We don't know if his take is going to be just as wacky, but we know that Smith will always bring in his trademark onscreen charisma.
Other cast members include Marwan Kenzari as Jafar and Navid Negahban as the Sultan. Billy Magnusen has also been cast as Prince Anders—possibly a foreign suitor of Jasmine.
We don't have a trailer for the movie yet, but with the film coming out early 2019, we should expect something before the year ends.
Catch Guy Ritchie's Aladdin in theaters May 24, 2019.