This content has been archived. It may no longer be relevant
While everyone is waiting on the fifth Indiana Jones movie, Steven Spielberg is working on a passion project in the form of his West Side Story reboot. Just in, we have our first image of the main cast, including Ansel Elgort as Tony and newcomer Rachel Zegler as Maria.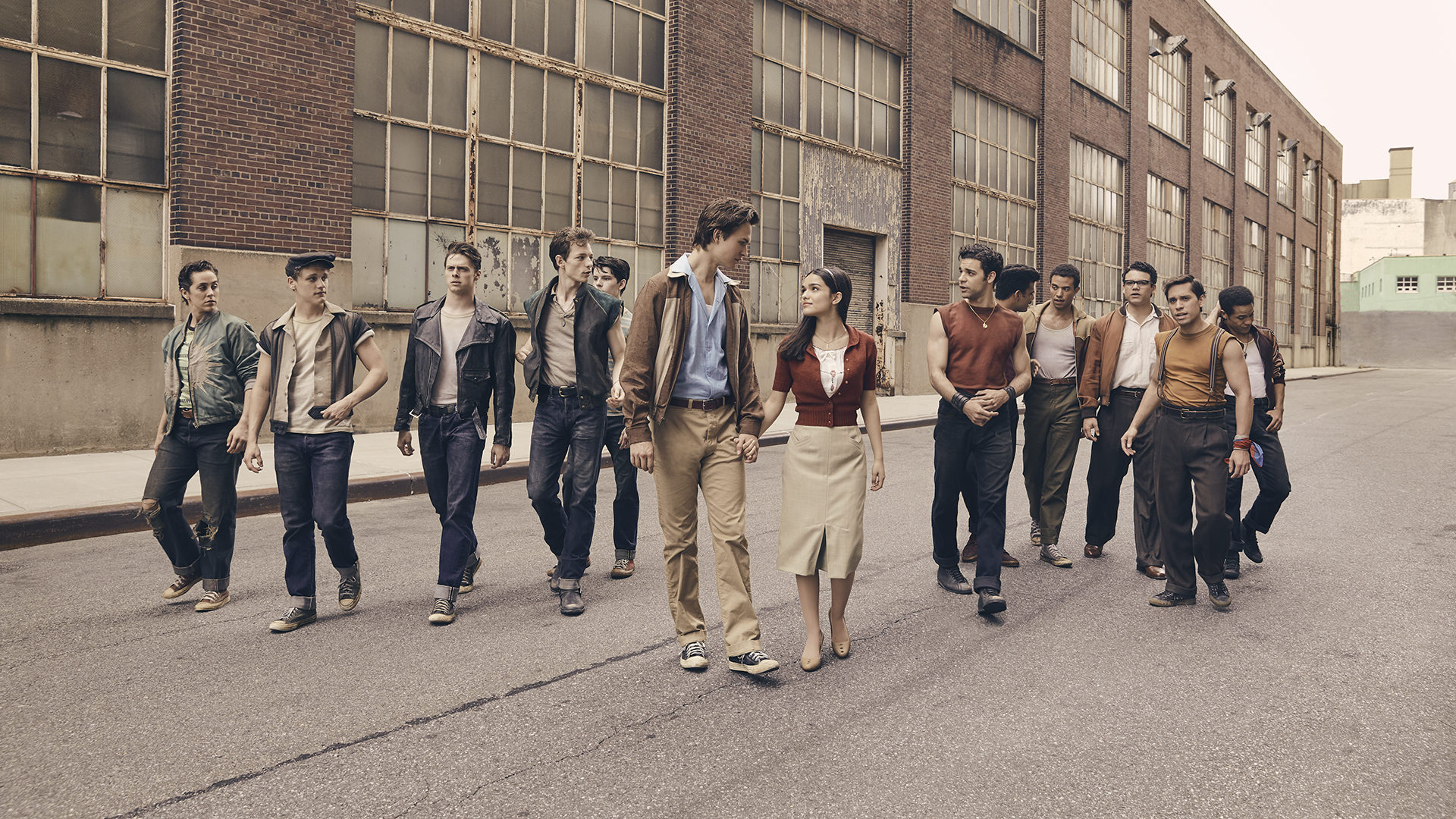 Source: Amblin
The movie also includes Ariana DeBose (Anita), David Alvarez (Bernardo), Mike Faist (Riff), Josh Andrés Rivera (Chino), Corey Stoll (Lieutenant Schrank) and Brian d'Arcy James (Sergeant Krupke). They even found a way to bring back original cast member Rita Moreno who played Anita in the 1961 movie; Moreno will be playing Valentina, a new version of the "Doc" character who owns the store where Tony is working.
Just in case you didn't know West Side Story is probably one of the most famous musicals by Stephen Sondheim and is a modern-day reimagining of Shakespeare's Romeo and Juliet. The story follows the romance of Tony and Maria, who each have connections to rival gangs the Jets and the Sharks. The musical came out back in 1957 and was adapted into a movie starring Natalie Wood and Richard Beymer in '61.
I'm actually relieved that Spielberg decided to embrace the period element of the film instead of 'updating' it for modern audiences. I just hope that the reboot manages to keep up with the choreography of the first film, because even by today's standards the dancing the original West Side Story was insane.
Steven Spielberg's West Side Story comes out Dec. 18, 2020.