This content has been archived. It may no longer be relevant
With Star Wars Rebels over, Lucasfilm is now ready to jump into another animated series, Star Wars Resistance. The show is set to debut this October, and we get a new poster featuring the incoming characters (and BB-8).
Check them out: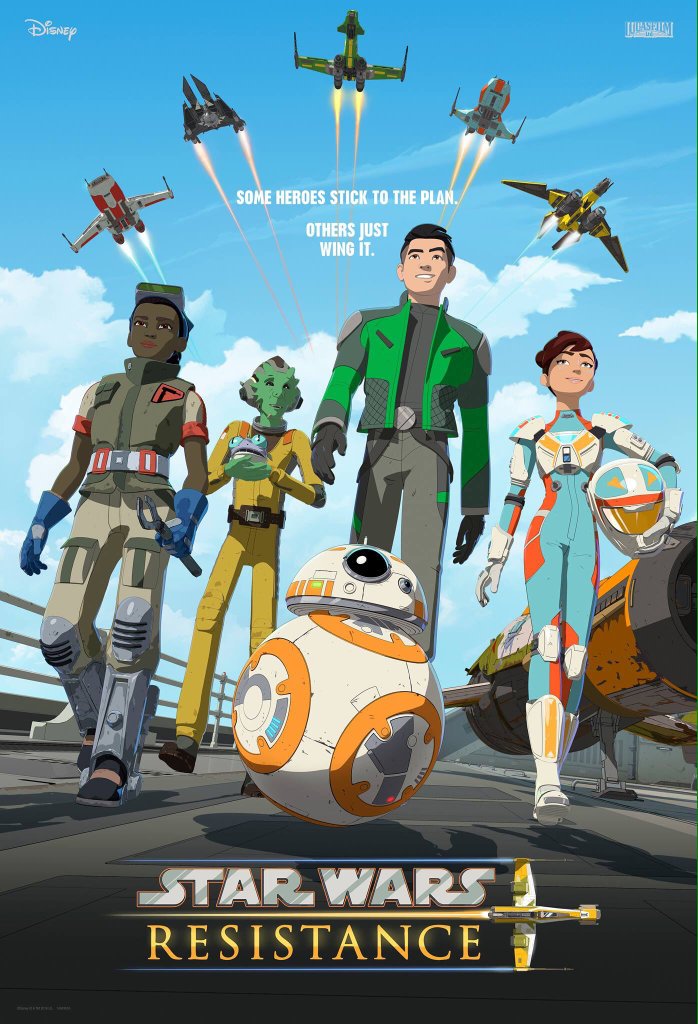 So far, the only new character we have the name of is Kazuda "Kaz" Xiono (the one in green). The teasers have given us a look at the rest of his crew, but so far, they have yet to be named. No doubt Disney will give us a full breakdown as the premiere date draws nearer.
With Rebels serving as a prequel to the original trilogy, Resistance is set six months before the events of The Force Awakens. With such a short time for the characters to develop, I'm starting to think that the Resistance show will overlap with the movie timeline and give us the adventures of Kaz and friends during the events of The Last Jedi.
With the last two animated shows focusing on Jedi characters, I'm actually happy we get a look at some pilots this time around. I'm honestly not a fan of the animation, but as long as the story is great, I'm going to give the show a try.
Star Wars Resistance premieres on Disney Channel Oct. 7.