This content has been archived. It may no longer be relevant
Star Wars Battlefront II may have just released General Grievous, but he's only the tip of the iceberg of updates coming to the game. November will see the release of a playable Obi-Wan Kenobi, and DICE gives us a teaser image of him facing off with Grievous on Geonosis.
Check him out: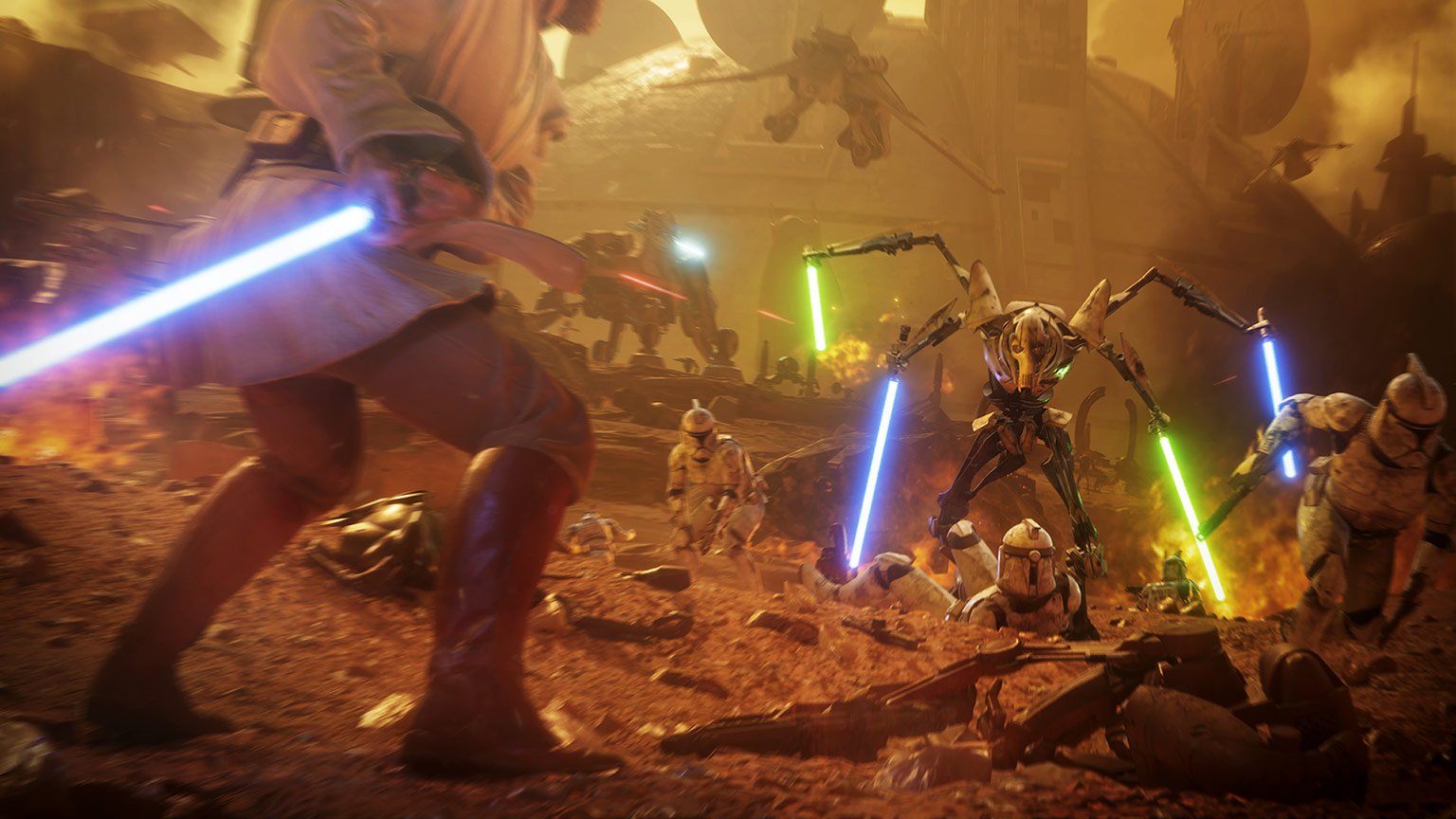 While we don't have any official announcement of Obi-Wan's skills for the game, it's said that his skillset is more on the defensive side of things. This is also just a guess, but I think the game will try to give him an ability that channels Obi-Wan's skill for Jedi mind tricks.
Aside from the arrival of Obi-Wan, November will also give us a new map in the form of Geonosis. This planet was basically the birthplace of the Clone Wars, and it's being teased as one of the biggest maps coming to the game. Interestingly enough, Geonosis is also the setting of the first mission for the original Star Wars Battlefront II game.
After Obi-Wan, we'll be getting releases of Anakin Skywalker and Count Dooku. What's interesting though is that some data miners have found voice files hinting at Ahsoka Tano and Padme Amidala coming to the game. Though I'm all up for female heroes, where are the femme fatales on the villains corner? Bring in Asajj Ventress and Aurra Sing!
Star Wars Battlefront II is now playable for PC, Xbox One, and PS4. No release date has been announced for Obi-Wan Kenobi.