This content has been archived. It may no longer be relevant
While promotion for the movie may not have started out fine, the redesign for Sonic the Hedgehog has gotten everyone onboard, and everyone is excited to see Sonic land in theaters early next year. What's interesting is, the movie is going to be giving us "Baby Sonic" and we have our first looks via an international promo as well as a poster.
Check it out:
Move over Baby Yoda. Baby Sonic is here! #SonicMovie pic.twitter.com/0Mk3ZTUPCU

— Geek Vibes Nation (@GeekVibesNation) December 27, 2019
With everyone going crazy over Baby Yoda online, I'm curious if Baby Sonic was something that was part of the movie this whole time or just something made to sell more merch. Either way, it's adorable, and I think it's fun that this one manages to have the video game proportions of Sonic—like the round belly.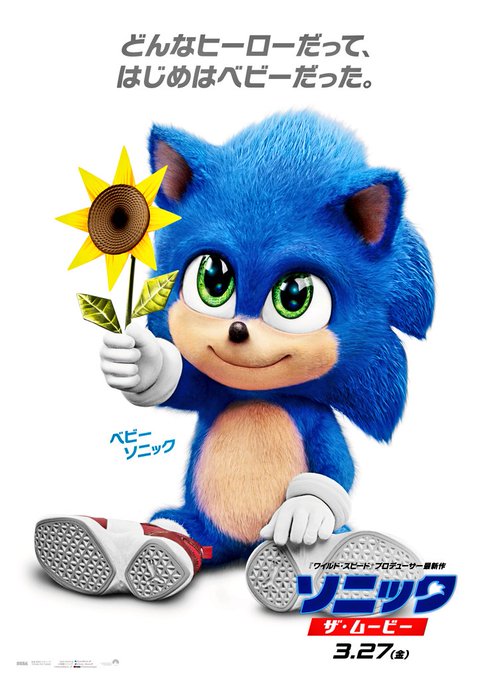 Though the fandom may be kind of old, I think Sonic the Hedgehog is made for a whole new generation of would-be Sonic fans. The humor is kind of kiddy, but that's what I expect from a film about a talking hedgehog that goes really fast. Hopefully some old school fans won't be ranting online about how the movie "wasn't for them"—but of course, I'm already expecting that to be the case.
Sonic tries to navigate the complexities of life on Earth with his newfound best friend — a human named Tom Wachowski. They must soon join forces to prevent the evil Dr. Robotnik from capturing Sonic and using his powers for world domination.
Catch Sonic the Hedgehog when he rushes into theaters this coming Feb. 14, 2020.