Paul Rudd may have been goofing off as Ant-Man in Avengers: Endgame, but later this year he's set to appear in a more dramatic Netflix show called Living with Yourself. Just in, we have a new trailer for the series, and Rudd's character looks to be undergoing an existential crisis with himself.
https://www.youtube.com/watch?v=5w54yW2Ur50
Miles Elliott, a man struggling in life, undergoes a novel spa treatment that promises to make him a better person, only to learn he's been replaced – literally – by a better version of himself.
If you ask me, the plot for the film came right out of a Rick and Morty episode called Rest in Ricklaxation. In the episode, Rick and Morty go into an alien spa to get their toxins removed. They come out feeling better, but discover that they're toxins were sentient and were finding a way to get out of the spa prison.
If anything, Living with Yourself is probably less about the sci-fi and more about the self-reflective drama. Will Miles fight to keep the life that he wasn't even satisfied with, or will he just let his clone take over and let everyone be better off?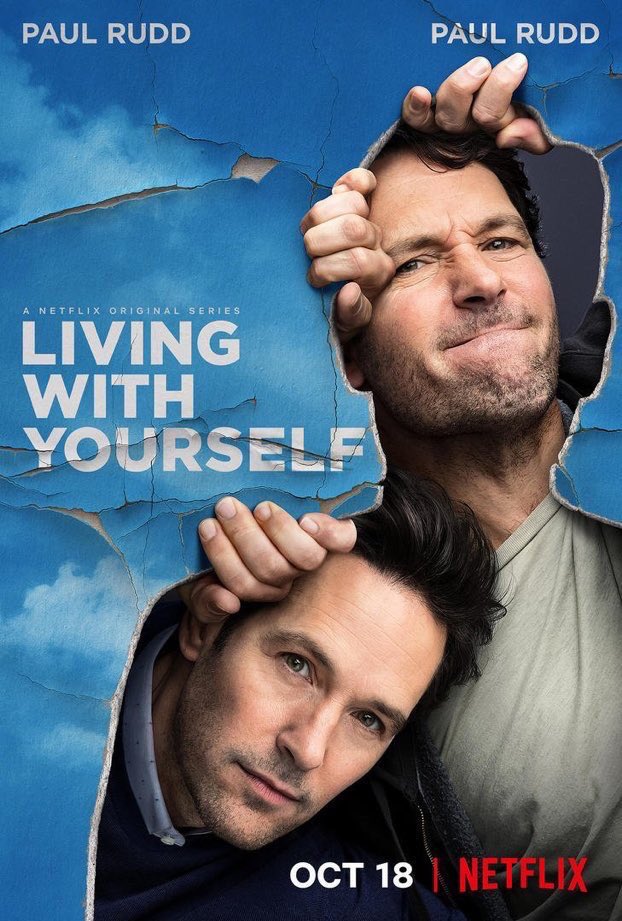 The series is set to run for eight episodes and is described to be an existential comedy that asks, "Do we really want to be better?"
I say bring on the existential dread.
Catch Living with Yourself when it hits Netflix Oct. 18.