This content has been archived. It may no longer be relevant
Though the HBO show might have been canceled, the Flight of the Conchords (Brett McKenzie and Jemaine Clement) still tour regularly from time to time. The Conchords were on their way to perform in the U.K., but the tour had to be postponed indefinitely after McKenzie fell down some stairs and broke his hand.
Here's his official statement:
"Unfortunately I've broken two bones in my hand today in a very rock 'n' roll injury – falling down some stairs. The doctors have informed me that I won't be able to perform for several weeks. I'm sorry not to be able to do these upcoming shows but I'm looking forward to coming back and finishing the tour when I have two fully functioning hands."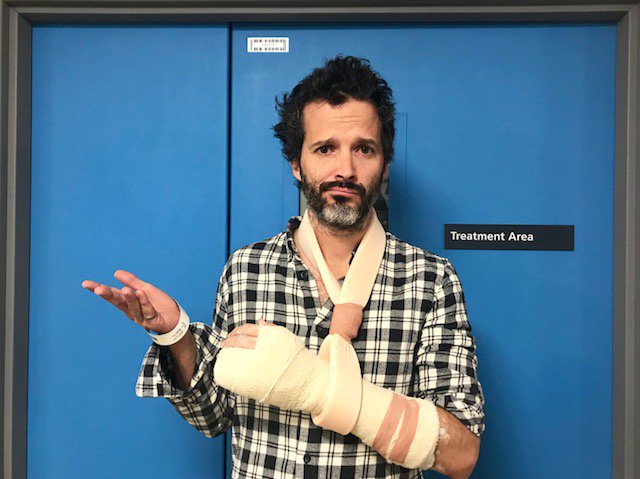 Hand fractures usually take about three weeks to heal, so fans won't have to wait that long for the show to get back on. If they really wanted, they could just have someone else play instruments as Brett sings, but I have a feeling the comedic timing would be messed up with a third person involved.
Ever since the show ended, McKenzie and Clement seem to have branched out to different careers, what with Clement getting more acting roles and McKenzie focusing more on music. Fans may be sad the show is over, but the duos signature comedy can still be found during their live shows.
No official announcement has been made on when the Flight of the Conchords Sing Flight of the Conchords tour comes back.