This content has been archived. It may no longer be relevant
Breaking Bad is a very solid show on its own, and creator Vince Gilligan has proved he can make a spinoff work with the fantastic Better Call Saul. News has been rumbling that a movie was in the works, and just like that, Netlflix has dropped the first teaser for El Camino.
Check it out:
Skinny Pete is brought in for questioning.
As rumored, El Camino will be focus on the journey of Jesse Pinkman (Aaron Paul) after he escapes the Nazi camp. We don't really get to see what Jesse's up to, but the exposition from Skinny Peter pretty much sums up where the story is going: The camp was made public, and everyone got an inside look of where the Nazis were keeping Jesse, and the cops are on the hunt for where he's gone.
Based on the ending of Breaking Bad, we don't really know where Jesse could go in El Camino. It's likely he could run into Badger and Skinny Pete, but he's basically lost all his connections by the end; even his parents won't talk to him, but I guess he could make some kind of effort to reconnect with them.
Also here's the poster: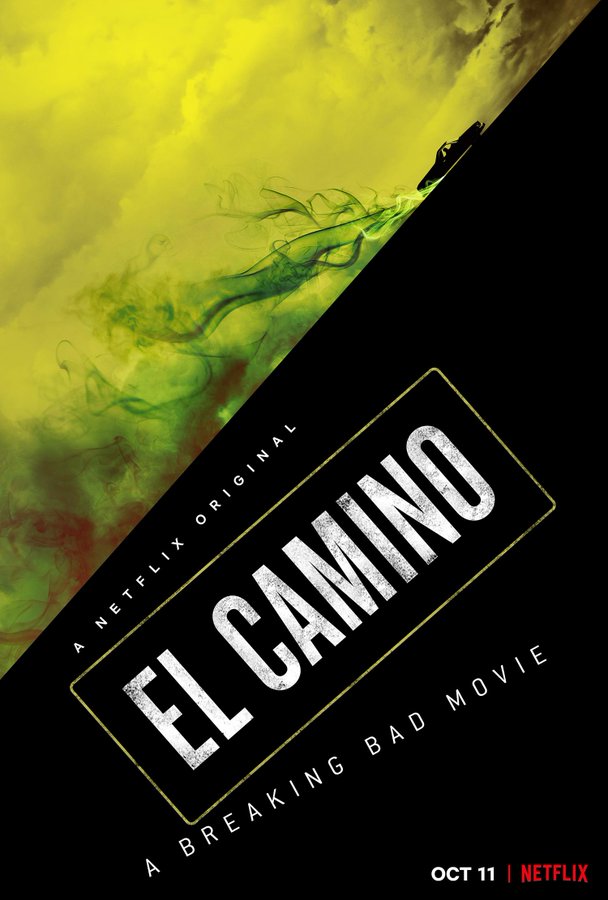 For anyone curios, the translation or El Camino means "the way," and it will probably hint at where Jesse is going now that there's nothing for him in Albuquerque. Maybe he'll meet up with "Gene" in Better Call Saul, but I'm interested to see how Gilligan and his team are planning on ending Jesse's chapter officially.
El Camino: A Breaking Bad Movie is set to come out Oct. 11.