Director David Lee Fisher's remake of the German classic, Nosferatu, has begun filming and news has surfaced of David Jones being cast as the title character, Count Orlok. The film will also star Emrhys Cooper, Jack Turner, Time Winters, and Sarah Carter.
Jones is certainly familiar with taking on the role of the monster character as he played Abe Sapien in Hellboy and Hellboy 2, The Ancient in The Strain TV series, and the Pale Man in Pan's Labyrinth, to name a few. If anything, film's first vampire is once more in for having a masterful on screen presence.
For many, this was their first introduction to the film and the character in the Night Shift episode of Spongebob Squarepants.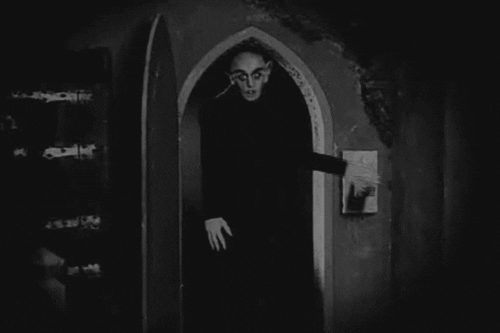 The original silent film of the same name, released in 1922 and directed by F.W. Murnau, was an unauthorized take on Bram Stoker's Dracula. Hence, the name changes as the production studio was incapable of getting the rights to the novel. Influences from that adaption will apparently factor into the remake. Variety writes Fisher is "creating a remix of the original film with a mixture of live-action combined with colorized digital backgrounds recreated from the original film."
No release date for the film has been set.
Top Image via Albert R. Ortega; Nosferatu's Graf Orlok Courtesy of Prana-Film GmbH