This content has been archived. It may no longer be relevant
King Ghidorah is one of the biggest kaiju being teased in Legendary's monsterverse, but we barely got to see him in the first trailer for Godzilla: King of Monsters. Thanks to an SDCC poster, however, we get to see his three heads and just how large he is compared to Godzilla.
Check it out: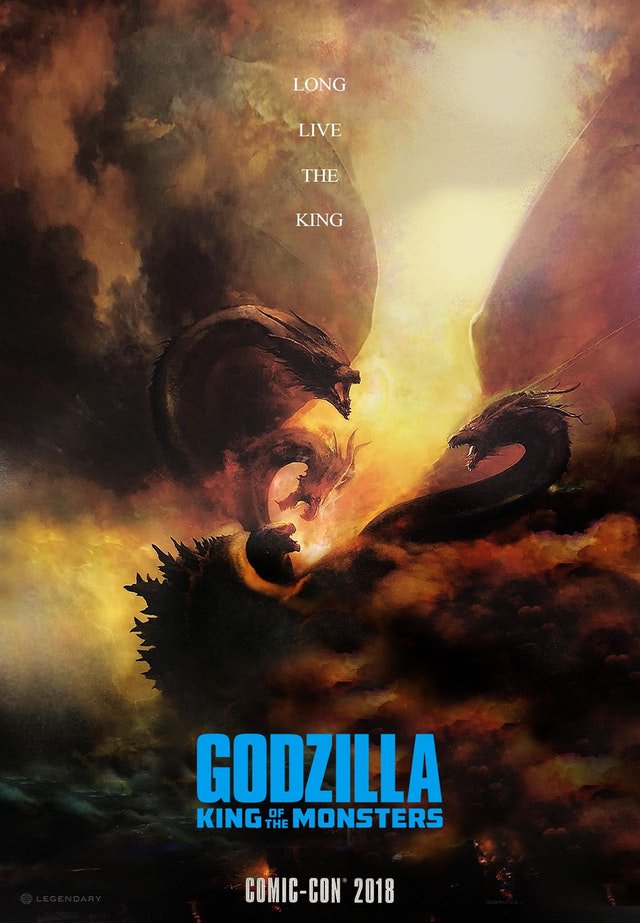 Like I said, the poster gives us an idea on the scale of Ghidorah to Godzilla. With the MUTO in the first film being roughly the same size, it looks like Ghidorah will be twice as large as our title character.
It's also worth noting that the movie seems to be marketing Godzilla as a force for good. For now, it looks like Rodan will be causing mayhem for Ghidorah, leading Godzilla to team up with Mothra to take the duo down. It's not the most realistic explanation, but I'd be amazed if the movie actually made sense later on.
It can't be worse than 2014's Godzilla.
Here's the official synopsis:
The new story follows the heroic efforts of the cryptozoological agency Monarch as its members face off against a battery of god sized monsters, including the mighty Godzilla, who collides with Mothra, Rodan, and his ultimate nemesis, the three headed King Ghidorah. When these ancient superspecies, thought to be mere myths, rise again, they all vie for supremacy, leaving humanity's very existence hanging in the balance.
Godzilla: King of Monsters hits theaters May 31, 2019.